PRESS RELEASE
Launch the Next Era | Phono Solar debuted N-type Module at Tokyo PV EXPO
2022-03-18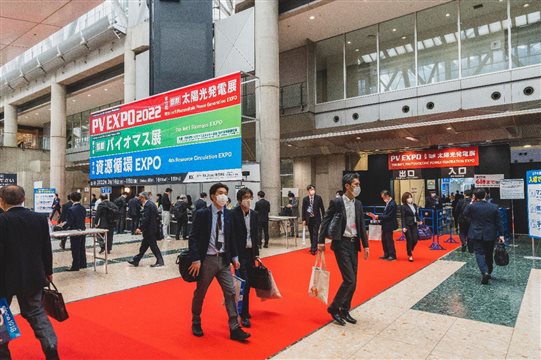 On the 16th of March, the 3-days PV Expo was opened in Tokyo Big Sight, where Phono Solar debuted the new N-type TOPCon module—DRACO Series and showcased various star products, thus launching the Next era of leapfrog improvement and higher efficiency.
  At the exhibition, Phono Solar debuted its new 560W Draco series modules, which are more efficient and deliver superior product performance. This makes the Draco series a better choice for more applications such as BIPV, ground, vertical installation, snowfield, high-humid area, and so on.
  Draco is an energy constellation that can be seen in all four seasons above the horizon; same as Phono Solar, which is seeking breakthroughs in practice and change in innovation to provide customers with efficient and reliable products and all-round, high-quality services.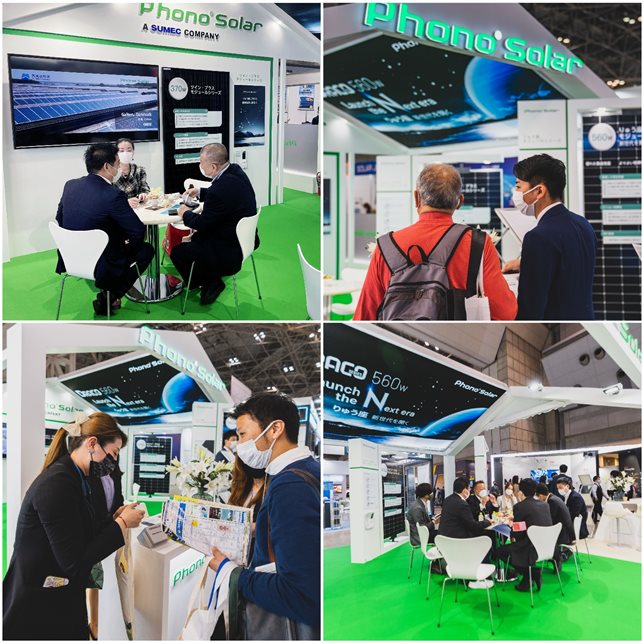 At the same time, the 54pcs 415W Twinplus module and the 60pcs 370W Twinplus all-black module were exhibited, attracting many visitors with their excellent appearance, excellent power generation efficiency, and better compatibility.
  As an increasingly mature PV market in Japan, PV Expo is one of the largest renewable energy fairs in the world since its inception in 2008. In 2022, Phono Solar participated for the tenth time. Despite the COVID-19 pandemic, Phono Solar's first day at the booth was a hit, with the new Draco series modules receiving a lot of attention from local customers.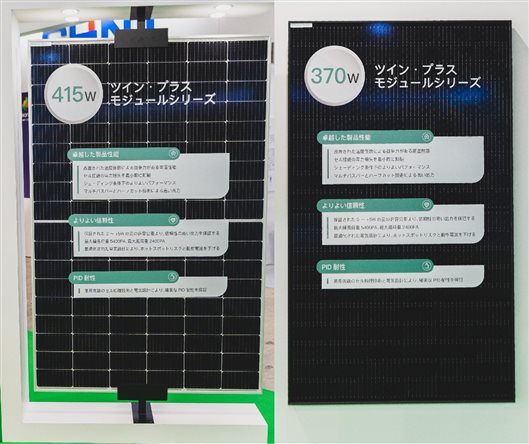 The world Smart Energy Week featured nine specialized exhibition areas and several specialized forums to showcase the most advanced smart energy technologies and forecast industry trends, with a special focus on the future distributed and photovoltaic agricultural market. Today, the Japanese PV market is entering a transition period. The LCOE of photovoltaic power generation has been comparable to the variable retail price of C&I users. The "self-use photovoltaic system" is becoming more and more attractive to enterprises. Meanwhile, photovoltaic agriculture has become a new development track. In order to meet Japan's sixth Basic Energy Plan and 2030 climate change targets, the installed capacity of photovoltaic agriculture in Japan is likely to expand more than 10 times that of previous years.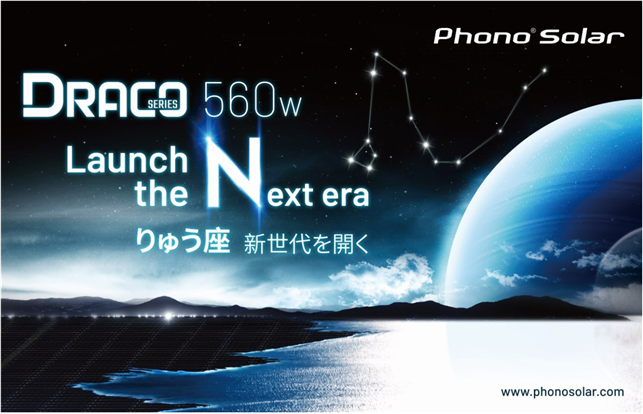 Phono Solar adheres to the brand concept of stability, reliability, and sustainability, as well as to scientific and technological innovation, research and development, and a continuous struggle to win professional recognition. It has been listed as a Tier 1 PV module manufacturer by BNEF since 2014 and has won several awards including DNV-GL Top Performer, EUPD Australia's top brand PV for 4 years in a row, Australian CER (clean energy reviews) in 2021, and SolarQuotes 'Best Solar Panels 2021', etc. In the future, Phono Solar will continue to actively explore and bring greater value to global customers. Phono Solar looks forward to cooperating with you and launching the Next era!

Previous
Next