PRESS RELEASE
Phono Solar Present at International Green Energy Expo Korea 2022
2022-04-13
The Three-day International Green Energy Expo Korea 2022 is held from April 13 to 15 in Daegu, South Korea. International Green Energy Expo Korea 2022 is one of the largest professional solar PV exhibitions in Korea, which is jointly organized by EXCO, KECA, KNREA, KOPIA, KWEIA and KHIA.
Korean market is the key market of Phono Solar global strategic layout. Driven by technological innovation and brand strategy, Phono Solar has accumulated a good reputation and stable customer base in the Korean and global market for years with excellent product quality and professional services.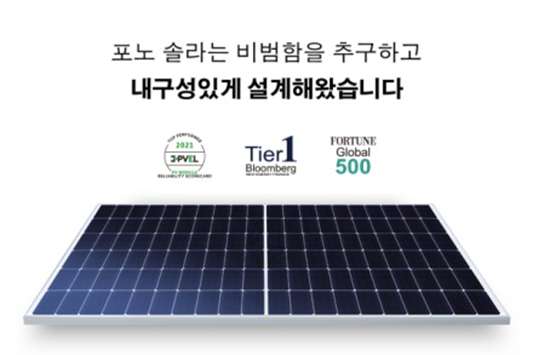 At the exhibition, Phono Solar recommended the featured product 182mm TwinPlus Bifacial Module Series, which provides up to 25% additional power yield benefited from bifacial technology. TwinPlus Bifacial Module Series adopt multi-busbar and half-cut technology, which can greatly improve the power generation. Its optimized electrical design can reduce hot spot risk and operating current, better resist the corrosion caused by dust, salt spray, acid and alkali, and improve the reliability of modules in harsh environments.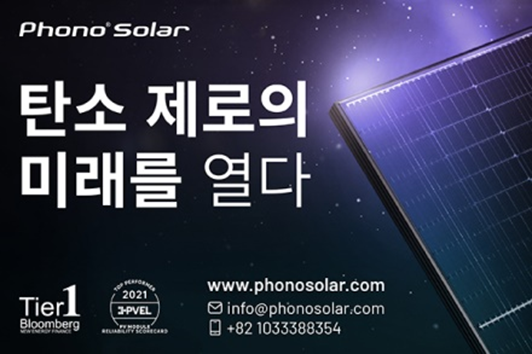 Phono Solar is a global leading manufacturer of high-performance photovoltaic products. It is affiliated to SUMEC Group, a subsidiary of Fortune 500 corporation, China National Machinery Industry Corporation Ltd (Sinomach). Phono Solar adheres to the brand concept of stability, reliability and sustainability for many years, and insists on scientific and technological innovation, and constantly increases research and development efforts. Phono Solar has been listed as a Tier 1 PV module manufacturer by BNEF since 2014 and has won several awards including PVEL Top Performer, Top Brand PV by EUPD Research, Australian CER (clean energy reviews), and SolarQuotes 'Best Solar Panels', etc.
In the face of complex global photovoltaic market and industry situation , Phono solar will make full use of the powerful platform of parent company Sumec Group, the 100 billion-scale central enterprise, together with local partners, to provide customers with high-quality products and services, and create a better future with customers.

Previous
Next