PRESS RELEASE
Phono Solar makes a stunning appearance with a series of new products at Intersolar Europe 2022
2022-05-13
On May 11, Intersolar Europe 2022, a gloablly leading exhibition for the solar industry, was officially unveiled in Munich, Germany. Two years later, Phono Solar made a sensationalappearance with its cutting-edge products as a worldwide leading photovoltaic modules manufacturer, showing the up-to-date technological achievements and energy solutions.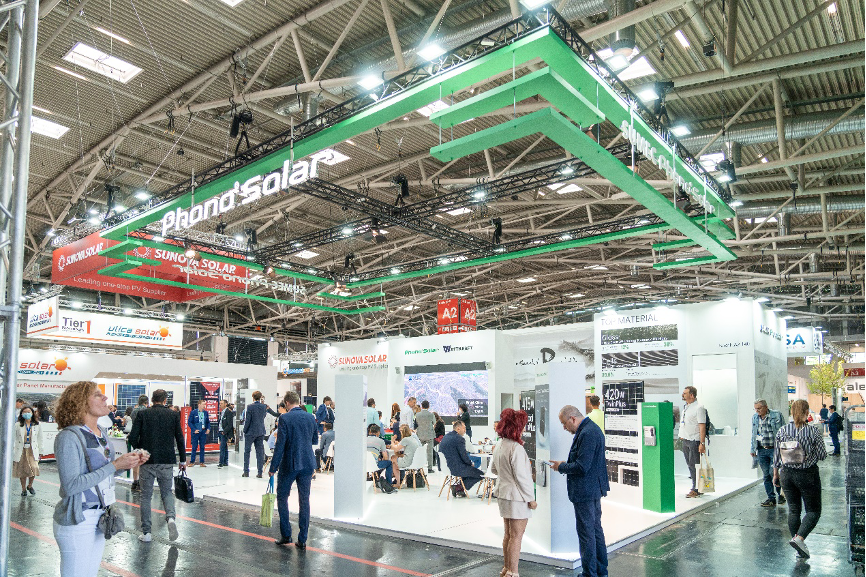 Europe has been ranked as the second largest photovoltaic market in the world up to now. Affected by internal and external factors including the energy crisis and conflict between Russia and Ukraine, Europe is pressingly seeking energy transformation to detrap external dependence on energy.
The EU rose its renewable energy target from 32% to 40% in March 2022, in other words, EU planed to achieve an overall photovoltaic installed capacity of 672gw by 2030. This indicated that the EU and even global demand for renewable energy, especially photovoltaic energy, would maintain sustained and rapid growth.
EU countries have issued appropriate incentive policies from perspective of European market segments, and the whole market is still developing.
Germany always stably maintained the dominating position of solar energy market in European countries. On February 28, 2022, Germany firstly proposed to expedite the target of 100% renewable energy power generation from 2045 to 2030, indicating that the annual new installed capacity will hit 20GW as of 2028, and the move would double the annual new photovoltaic power generation in Germany. In March, 2022, the EU "carbon tariff" (carbon border adjustment mechanism, CBAM) was ultimately finalized in the European Council, and China's clean energy industry was expected to pace into a new-round growth.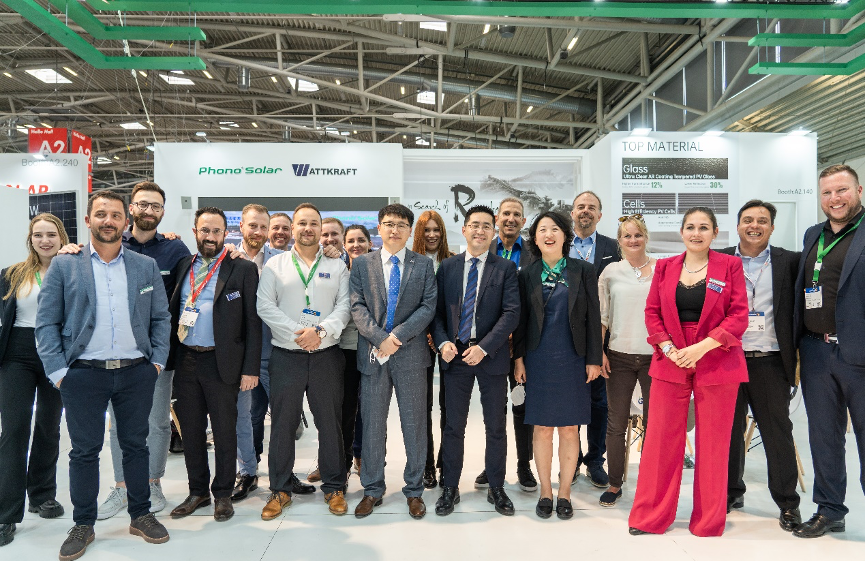 Phono Solar had continued to arrange in the European market since 2016, released abundant and diversified products over the years widely favored by local markets. SUMEC Phono had set up a mature and reliable channel supply system in Europe upon over a decade of unremitting efforts. By feat of product technology upgrading, strict quality management and supply chain optimization, SUMEC Phono is committed to providing customers with competitive clean energy products featured with high reliability and low LCOE, and has become one of the top photovoltaic brands in the European market including Germany.
At the exhibition, Phono Solar presented 5 blockbusters including 410W elegant black cutless half-cell module from Twinplus X Series, 565W N-TOPCon module from Draco Series, 415W two-sided & light-weight module from Bifacial Twinplus X Series and two hot-selling modules including 555W and 420W from Twinplus series.
Phono Solar debuted its new 410W Twinplus X series all-black cutless half-cell module modules powered with module appearance demonstrating authentic black square mono wafer. The highly consistent elegant black appearance, as one of its top highlights, attracted lots of overseas visitors to stop and focus on. On the precodtion of securing extraordinary power generation efficiency, Twinplus X series modules guaranteed all full-black modules exhibited greatly consistent appearances with higher standard product plan, more stringent selection on material and reliability test as well as invariable quality control system with the development of residential solar systems and growing demand for BIPV, with the aim of satisfying dual requirements of European customers and especial roof market users on the functionality and aesthetics.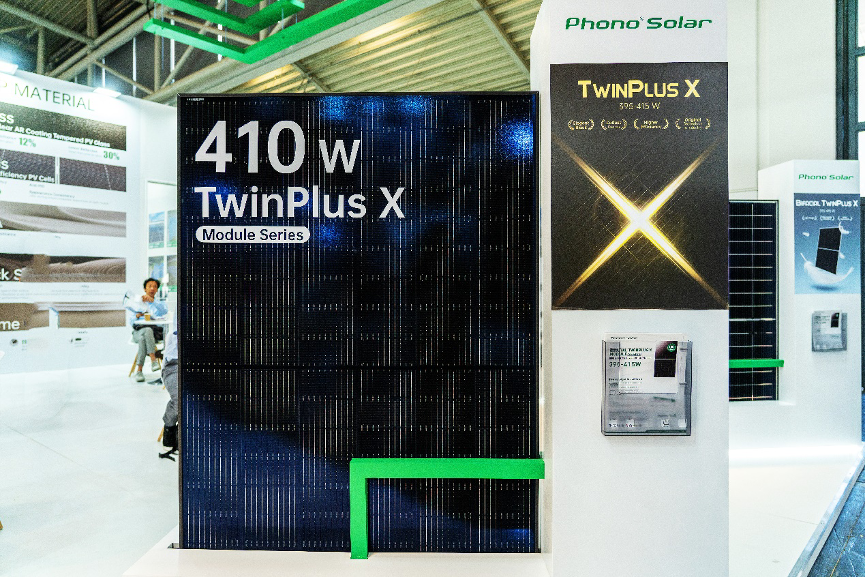 Moreover, the 182 bifacial Twinplus X series at 415w was also shown on the display. Compared with traditional dual glass module, the series maintained consistently excellent generating performance and lightweight features of Phono Solar, enabling it to be unparalleled among similar double-glazing products, and making it easier and safer to handle during transportation and installation.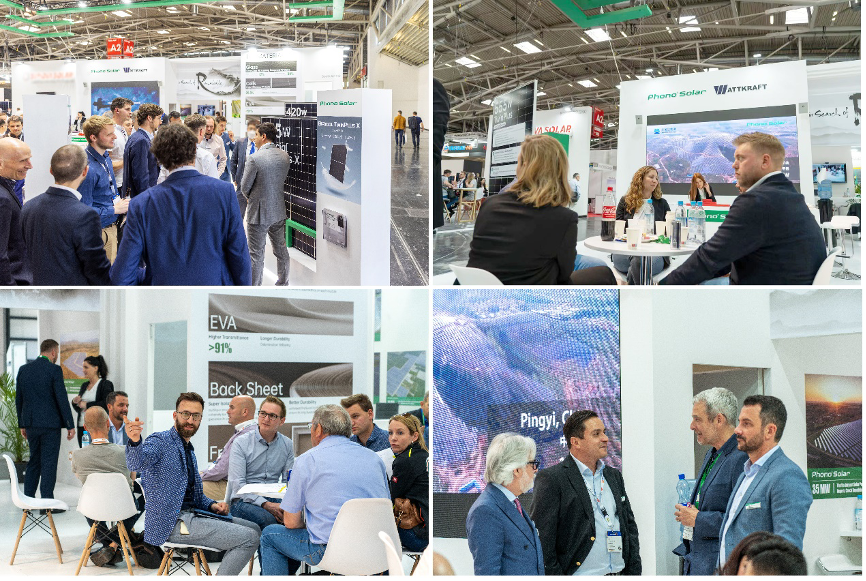 The 560W N-TOPCon module fromDraco series is also a brand-new product. Its first-year degradation rate is less than 1.0%, and the technological features including zero LID also endowed extraordinary power generation performance and higher quality reliability, supporting Draco series to be better choice for more applications including BIPV, ground, vertical installation, snowfield, high-humid area, etc.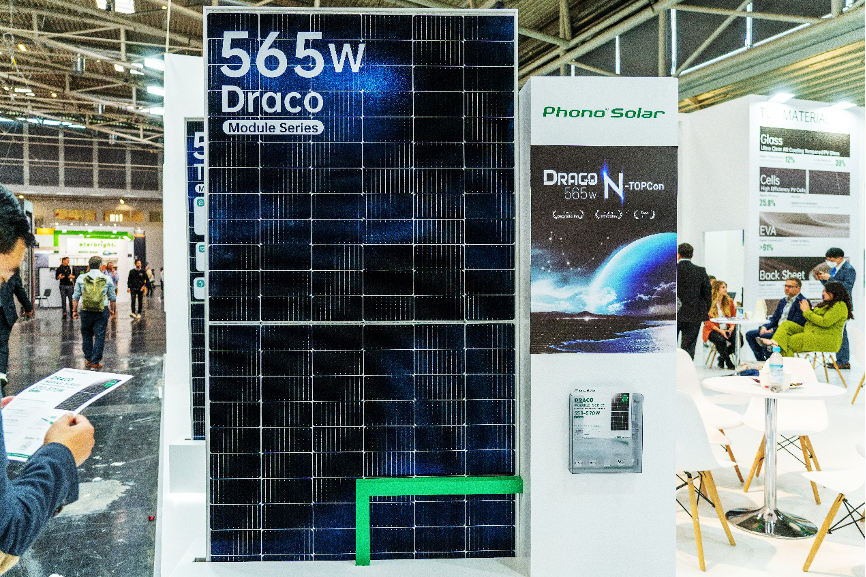 "Phono Solar always represents the image of Chinese centrally-administered energy enterprises for over decades. We are clear about the significance of product quality and brand image. Phono Solar is committed to achieving stability, reliability, and sustainability in the volatile international trade environment, keeping the increased investments in products research and development, pursuing extraordinarity while securing the quality of product, and fabricates highly efficient, reliable, stable, and durable solar module products for customers."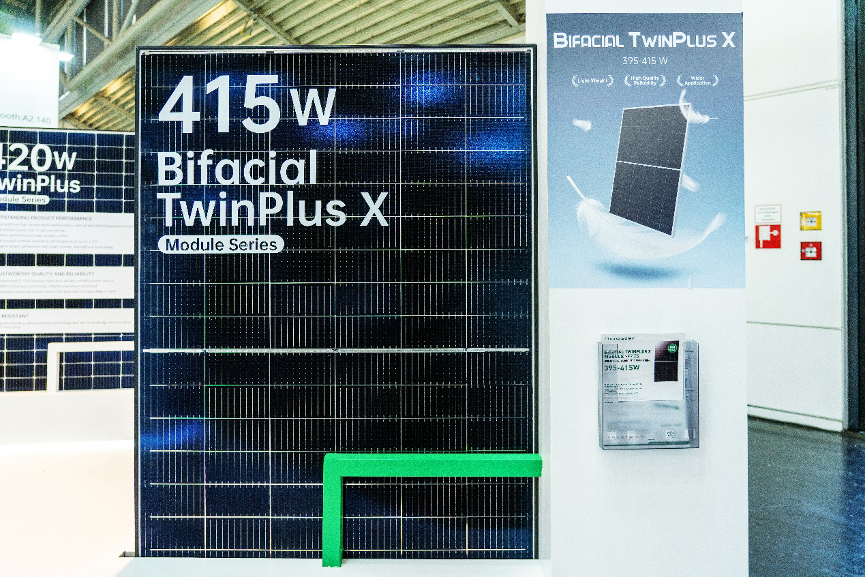 Phono Solar permanently adheres to the brand concept of stability, reliability, and sustainability, sticks to scientific and technological innovation, research and development, and constantly makes efforts to win professional recognition. Phono Solar has been listed as a Tier 1 PV module manufacturer by BNEF since 2014, awarded with PVEL Top Performer, EUPD Australia's top brand PV for consecutive 4 years, Australian CER (clean energy reviews) in 2021, and "Best Solar Panels 2021"of SolarQuotes etc. In the future, Phono Solar will continue to actively explore and deliver greater value to global customers. Phono Solar looks forward to working with you, making contributions to achieve the carbon peaking and carbon neutrality goal, leading green better future by virtue of clean energy!

Previous
Next