PRESS RELEASE
Phono Solar Obtains "Top Performer" In PVEL 2022 PV Module Reliability Test
2022-05-19
Recently, PVEL (PV Evolution labs), a world-renowned photovoltaic module reliability and performance testing laboratory released the 2022 PV module reliability scorecard. With its outstanding performance in reliability and product performance, Phono Solar has once again won the title of "Top Performer". This is the fifth time since 2016 that Phono Solar has won this prestigious award.
PVEL is the world's leading reliability and performance testing laboratory. It provides comprehensive certification for long-term reliability and outdoor power generation of photovoltaic products through rigorous testing programs that are higher than IEC certification standards, providing a more reference basis for end customers to measure. Compared with basic IEC and UL tests, PVEL Test plan PQP (Product Qualification Program) not only intensifies test requirements, such as 2 times Damp Heat test, PID test, 3 times Thermal Cycling test, but also combines various acceleration conditions to form a more comprehensive evaluation sequence of backsheet durability and Mechanical stress. PQP testing not only evaluates the compliance of IEC standards, but also evaluates the reliability of photovoltaic products under various extreme conditions. With the superior performance of high efficiency, high reliability and high yield, Phono Solar "TwinPlus" Series Modules won the "Top Performer" certification for excellent performance, which fully attests to the advanced equipment process, quality control and technical research and development of Phono Solar.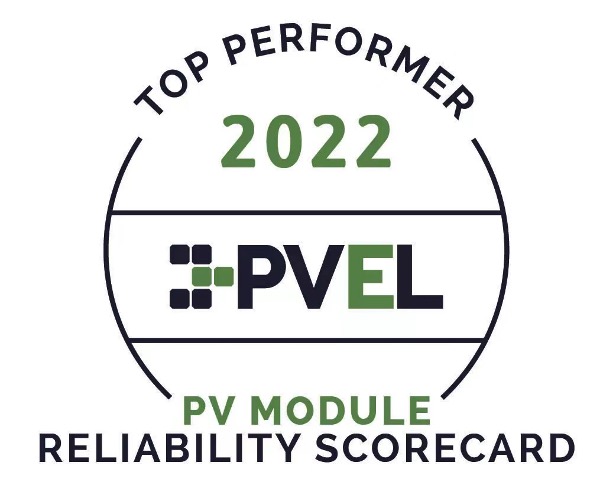 As a state-owned energy enterprise, Phono Solar will always adhere to the brand concept of "stable, reliable and sustainable", and make efforts to develop high efficiency, high reliability and cost-effective products to give back to customers, and constantly create stable economic and ecological values for society.

Previous
Next