PRESS RELEASE
Phono Solar attended PV Module Tech Conference, shared advanced PV module processing and power optim
2022-12-02
 From Nov 29 to 30, the 2022 PV Module Tech Conference was held in Malaga, Spain. As a landmark global conference of the PV industry, PV Module Tech Conference conducted in-depth exchanges on technology, module power generation,reliability and bankability. Mark Liang, Vice President of Phono Solar, attended the conference and delivered a speech entitled 'Advanced PV Module Processing and Power Optimization' on the first day of the conference, bringing Phono's perspective and discussing more possibilities brought about by the evolution of PV technology for the industry development.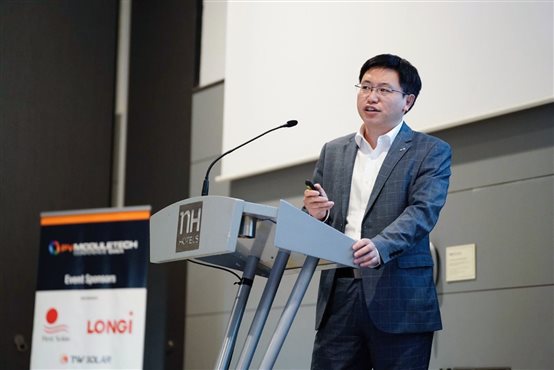 Today, demand for PV modules in Europe and the Middle-East is hitting record-levels and this shows no signs of slowing down. Set against this backdrop, there are more conditions that need to be fulfilled by module buyers, with greater due-diligence being undertaken on potential suppliers. This increased scrutiny on buying modules includes: bankability status、module qualification and test-passing rate and in-field performance.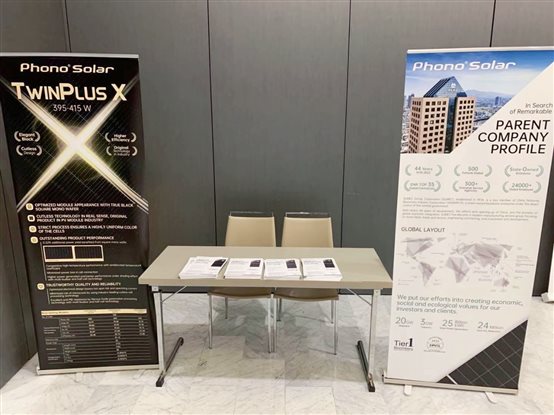 Mr. Mark Liang introduced the positive measures taken by Phono Solar in the above aspects from multiple perspectives: in terms of product innovation, under the trend of the industrial chain switching to high efficient N-type modules, Phono Solar debuted N-TOPCon Draco series modules, HJT Helios series modules, as well as cutless Bifacial Twinplus X series high-efficiency modules, etc. In addition, we keep developing patented technologies. It greatly improves the overall power generation performance and stability of the products. In the meantime, Mark Liang also introduced the future roadmap and product direction of Phono Solar.
  In terms of quality and test-passing rate, on the premise of ensuring the power generation efficiency, Phono Solar has adopted higher standard product design, adhered to stricter material selection and reliability testing. In the module performance test, Phono Solar has a world leading testing center that conducts extreme environmental tests on photovoltaic modules to ensure reliability and excellent performance. On quality certification, Phono Solar has won several awards including PVEL Top Performer, Top Brand PV by EUPD Research. 
  In terms of bankability, since 2014,Phono Solar has been listed as a Tier 1 PV module manufacturer by BNEF for 9 consecutive years and has obtained financing from third-party financial institutions in more than 70 countries exporting to the world. We put our efforts into creating economic, social and ecological values for our investors and clients.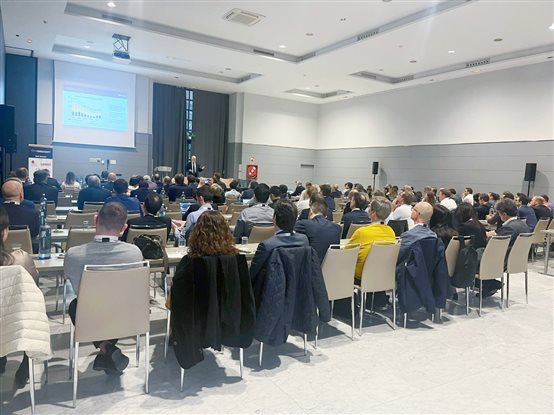 Being a competitive global partner of the field, Phono Solar has been adhering to the brand concept of stability, reliability and sustainability. With excellent product quality and professional and differentiated high-quality services, Phono Solar has accumulated a good reputation and a wide range of customer groups in the global market.
  In the future, Phono Solar will continue to adhere to scientific and technological innovation, increase research and development, and continue to gain recognition in professional fields. Phono Solar looks forward to working with you to achieve 'carbon peaking and carbon neutrality goals', and help build a clean, low-carbon, safe and efficient future with the power of clean energy!

Previous
Next