PRESS RELEASE
Phono Solar Attend GENERA Fair of Energy and Environment
2020-02-05
5th February, the International Fair of Energy and Environment are in full swing at Madrid International Exhibition Center, Spain. As the largest and most influential environmental energy exhibition in Spain, GENERA has attracted numerous solar industry players and clients to gather around, communicate on future cooperation.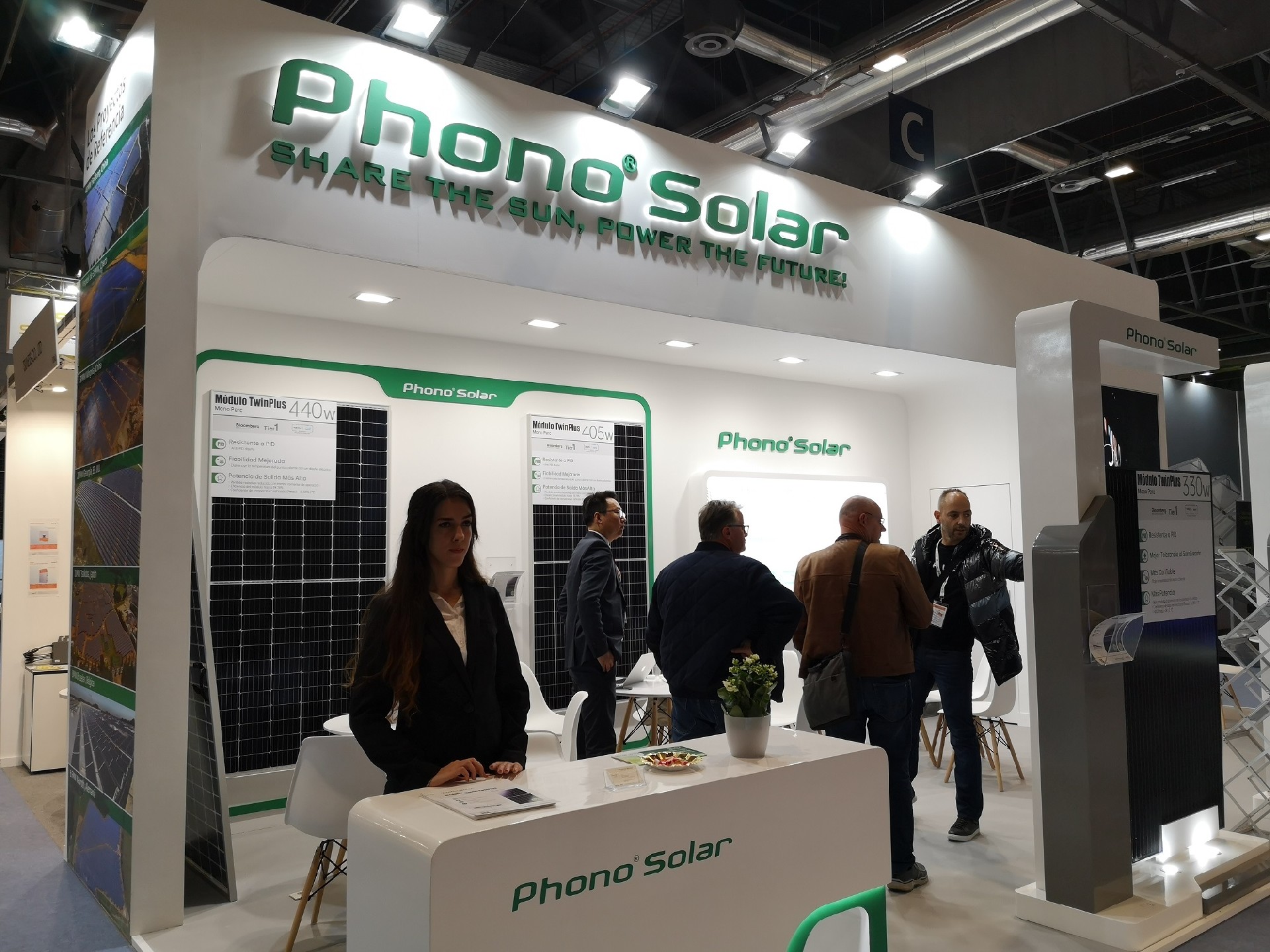 According to the UNEF data of Spain Photovoltaic Industry Association, as of November 19, 2019, the scale of newly grid connected projects has reached 4GW, which is 14 times that of 2018. It has given rise to Spain's return to the GW level market group since 2008. With continuous launch of projects auction, improvement of electricity transaction system, and the gradual optimization of business environment, Spain still maintains good development prospects in the future.
As the world's leading manufacturer of high-performance photovoltaic products, Phono Solar brought 5 innovative solar products onto this year's GENERA, including 166mm half-cell Twinplus module, Bifacial Twinplus module and Twinplus all black module etc.
166mm half-cell Twinlus Solar module
With the technological innovation at the cell side, this product utilizes 166mm larger size photovoltaic cell, which can bring higher power output and more efficient power conversion to customers. Meanwhile, combined with half-cell technology, this product will effectively guarantee project's stable power generation.
Bifacial Twinplus Module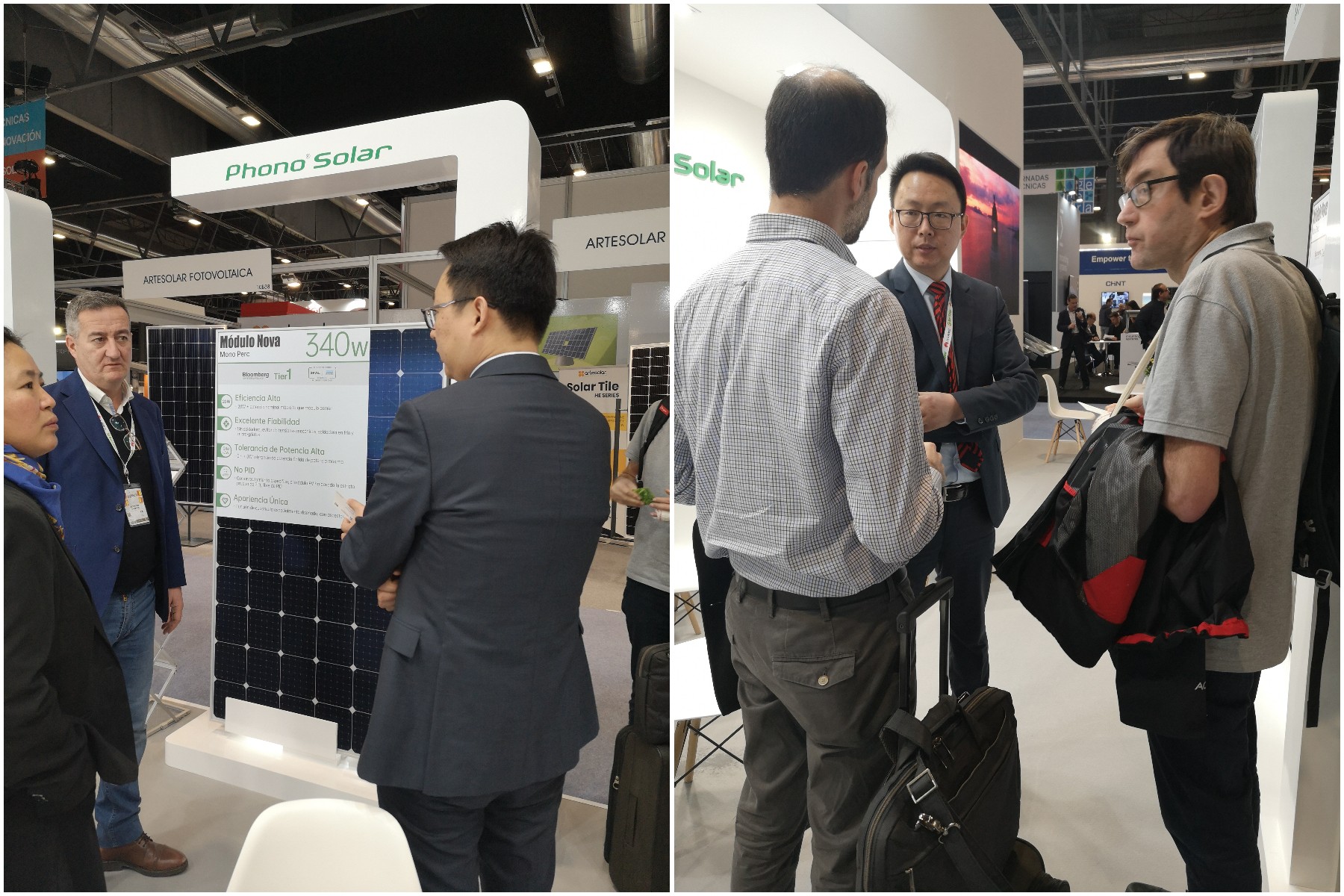 This module not only maintains the advantages of half-cell modules, like strong heat spot resistance and stable power output, but also provides customers with additional back-side power generation which gains by virtue of its unique double-cell structure.
In addition to the two products mentioned above, the "NOVA" Mono crystalline 60-cell module, 60 Twinplus all black module, and 72-cell Twinplus modules have also received the attention and recognition of the audience.
As a state-owned backbone energy enterprise, Phono Solar has provided customers with more than 5.5 GW of solar Photovoltaic modules in more than 20 countries and regions all over the world, business scope covers Germany, United States, Japan, Brazil, Chile, the Czech Republic, China, and mainstream solar markets around the globe. Endeavored to provide customers with high-quality and more cost-effective photovoltaic products and solutions.
"The European market has always been one of the strategic regional markets that we focus on. With years of intensive cultivation, we have laid a good market foundation here." Daren Shi, General Manager of the International Business Center of Phono Solar said, " The southern European market is in its infancy and is about to usher in rapid growth, we will continue to expand the accumulated advantages on channels and localization. Pioneering and steadily expanding our brand influence, bring high-quality products from Phono Solar to more local customers. "

Previous
Next