PRESS RELEASE
Phono Solar Efficient Modules and Floating System Shine Renewable Energy International India
2019-09-20
eptember 18, 2019, the International Renewable Energy Exhibition (REI) was opened at the Noida Exhibition Center in New Delhi. Phono Solar was equipped with bifacial half-cell, large wafer multi busbar modules, etc. Several high-efficiency modules and innovative floating systems were unveiled at the show.
In recent years, with the fast growth of the Indian economy, the Indian PV market has developed rapidly. As the country with the second largest population in the world, India has a huge demand for electricity. However, due to the backwardness of power infrastructure, supply and demand are extremely unbalanced. To solve this urgent task, the Indian government has introduced several policies to encourage photovoltaic development.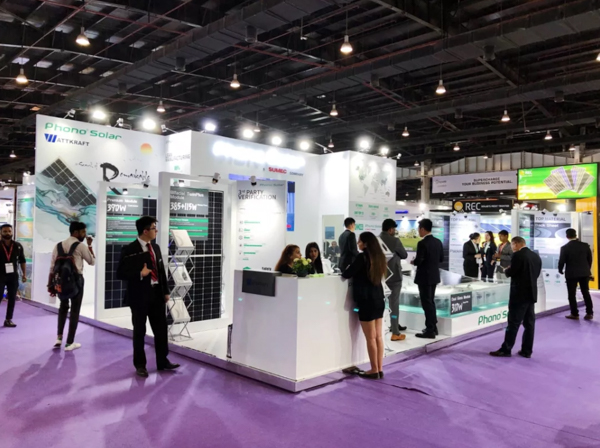 On the other hand, according to the statistics of the International Energy Agency (IEA), India's cumulative installed capacity has reached about 33GW so far. From August 2019, India's PV tariffs will be reduced from 25% to 20%. Considering the 5% decline in India's import tariffs and the cost reduction of PV modules, India's PV installed capacity is expected to maintain rapid growth, and continue to achieve the goal of achieving a cumulative installed capacity of 100GW. For China's PV companies, the Indian market is still promising.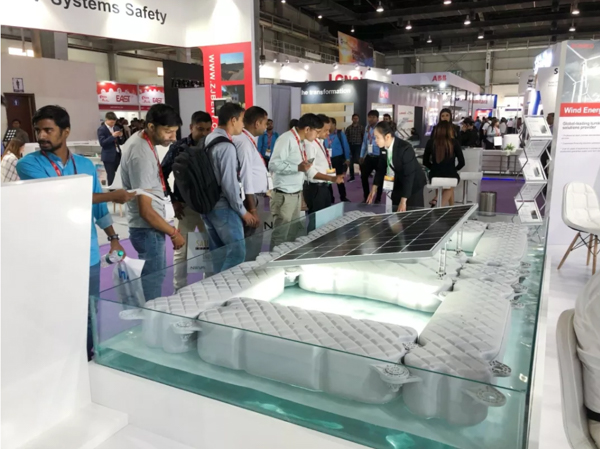 At this exhibition, the floating system of the power station exhibited by Phono Solar attracted a lot of popularity. With the rapid development of the photovoltaic market, high-quality land resources are decreasing. The surface floating power station has become a new direction for the development of the photovoltaic industry. Phono Solar Power Station floating system completely uses original high-density polyethylene (HDPE) material, which is non-toxic, acid-proof, alkali-resistant and various salt corrosion, high dielectric strength, good waterproofness, it has excellent advantages such as excellent impact resistance and stability from normal temperature to minus 40 degrees. At the same time, the hollow ventilation design is adopted, which can effectively reduce the system temperature and increase the power generation. The combination of premium materials and innovative design ensures that the entire system has a service life of more than 25 years.
Will Deng, head of India and Southeast Asia market at Phono Solar, said: "For photovoltaics, surface floating power plants are an exciting new application, as technology matures, the application of surface floating solar systems will also accelerate. It will drive the development of "PV+" and bring opportunities to many countries and markets. In India, in addition to the natural climate for solar power generation, it also has a high growth potential PV market. Phono Solar brand has gained a good reputation in India. In the future, it will spare no effort to continue to deepen the Indian market and use the cost-effective and highly reliable products to contribute to the development of Indian PV market.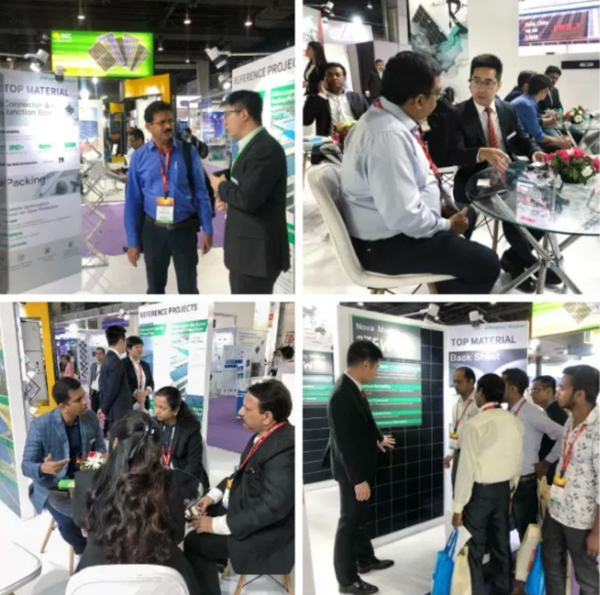 Previous
Next