PRESS RELEASE
Phono Solar Receiving the World's First UL 61730 Certificate
2019-10-07
Recently, UL announced that Phono Solar Technology Co., Ltd (hereinafter referred to as Phono Solar) under SUMEC Energy Holdings Co., Ltd. received the world's first UL 61730 PV module certificate. The awarding of this global heavyweight certificate to Phono Solar not only marks the strength of Phono Solar in expanding the North American Market, but represents a giant step of Chinese manufacturers towards the path of new energy construction.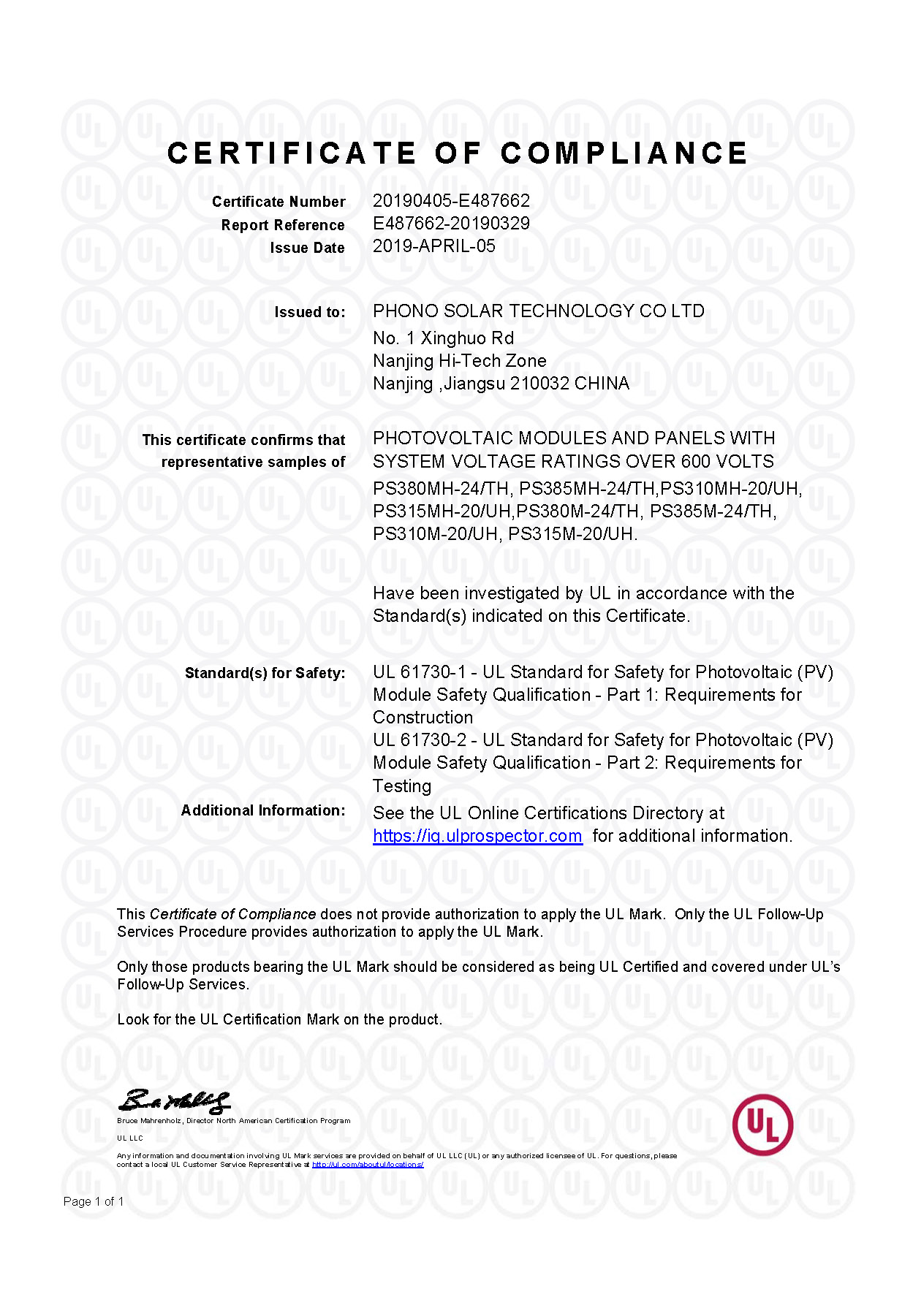 Phono Solar under SUMEC is a globally recognized new energy solution provider and the executive body of SINOMACH in the new energy sector. With over 10 years of cooperation between Phono Solar and UL, the project team of UL and the group of Phono Solar constantly carried out close technical communication and cooperation in the process of this project to conduct each test and review in a rigorous manner within the stipulated time. Phono Solar and UL will make continuing efforts to create the world's best PV products through in-depth and close cooperation in the future.
The overseas PV markets have witnessed a positive trend since last year. According to the capacity database of Energy Trend of TRENDFORCE Corp., due to 69% of the global chip capacity and 64% of the global PV module capacity in China, overseas markets are becoming a new critical point of competition among Chinese PV enterprises. The awarding of the world's first UL 61730 certificate to Phono Solar also proves the superior quality of the products of Phono Solar and displays the new image of "intelligent manufacturing in China" in international markets.

Previous
Next