PRESS RELEASE
The Largest Commercial PV Project in Armenia Completed
2019-11-27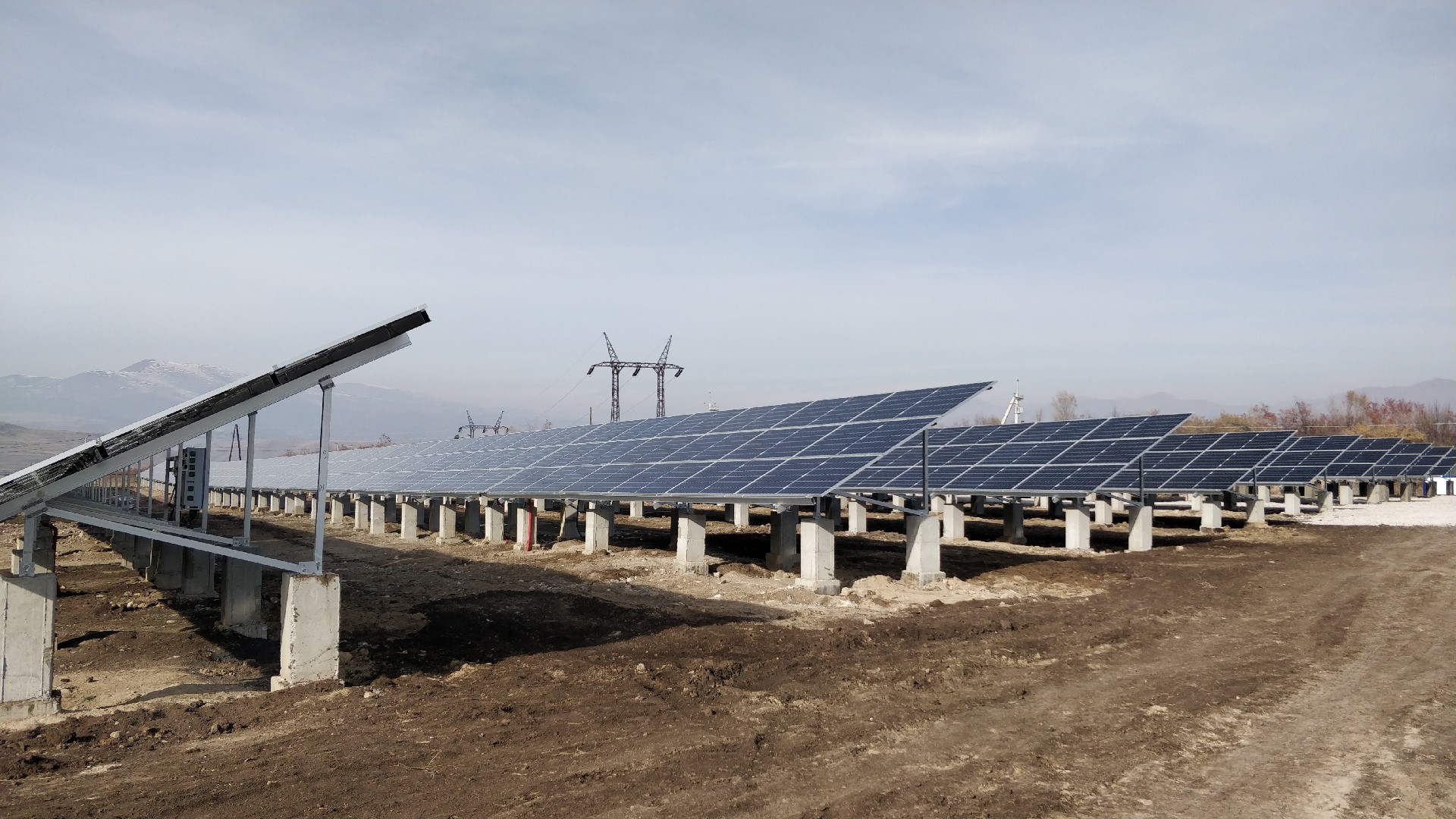 Nanjing, China 2019 -- Phono Solar, a global leading high-end photovoltaic products manufacturer, announced that a 2.2MW PV capacity project, the largest commercial solar power station in Armenia, set to reportedly provide electricity supply in Hrazdan community were inaugurated by the EPC Shtigen and module supplier Phono Solar on November 13th, 2019.
The ribbon cutting ceremony and connection to the grid was held by the two owners of the station – Mr. Hayk Shekyan and Mr. Karen Ghazaryan. "We are going to build more utility-scale PV stations aiming to increase the solar energy share in Armenia, improve energy independence and take care about the environment", - Karen Ghazaryan told.
"ArSun is our 5th utility-scale PV plant in Armenia, thanks to our experience and excellent relationship with our partners we can offer best turnkey offers in Armenia for utility scale PV plants, as low as $470/kW, ex. VAT.", - Hayk Shekyan, the CEO of Shtigen, the EPC company of the project.
Michael K. Lee, VP of Phono Solar Global BD Division who arrived in Armenia to participate in the opening ceremony, in an interview for Armenian TV, mentioned that he is proud of the job done. "We are pleased to extend our footprints in growing markets like East Europe, Latin America and elsewhere, bringing more quality and reliable solar products for local customers. It is even a bigger honor for us to contribute to the advancement of "One Belt and One Road" initiative and bring more green energy for the earth.", - he added. As a BNEF Tier 1 module manufacturer, Phono Solar provided 5832 Bifacial Twin-plus (half-cut cell) 380Wp PV modules for ArSun 2.2 MW (DC) plant. Comparing with conventional modules, bifacial solar modules generate 10%-27% more electricity. Annual power output will reach 3.4 Million kWh, which is expected to offset 1500 tons of CO2 and is equivalent of planting 2475 trees.

Previous
Next