PRESS RELEASE
Phono Solar brings a variety of innovative and efficient modules to the REI exhibition in India
2018-09-20
From September 18th to 20th, the largest international renewable energy exhibition in South Asia - 2018 India Renewable Energy International Exhibition (REI) was held in New Delhi. As the world's leading manufacturer of high-performance photovoltaic products, Phono Solar has presented several innovative modules, demonstrating its global leadership in product development and lean manufacturing. It laid the foundation for the company to accelerate the market layout of the Indian market in the future.
After more than ten years of development, India's REI exhibition has become a bridgehead for the renewable energy industry to enter the Indian and South Asian markets. It has also become a competition battlefield for major players to compete and demonstrate their strength. As a Chinese PV manufacturer certified by DNV-GL, a world-renowned certification body, Phono Solar launched high-efficiency innovative products including Shingled, bifacial, half-cell, black silicon modules and mono Perc modules at this year's show.
Phono Solar's exhibits have higher and more stable output power than conventional modules. For the "bifacial" series of modules, its application range is wide, with no worries for power degradation because of its PID design. At the same time, combined with different application scenarios, the comprehensive power generation can be increased by 10%-30%. The half-cell module adopts the 1500V high voltage and higher standard anti-PID design, which can reduce the cost of BOS by about 10%, and meets the urgent demand of investors to reduce the cost of electricity.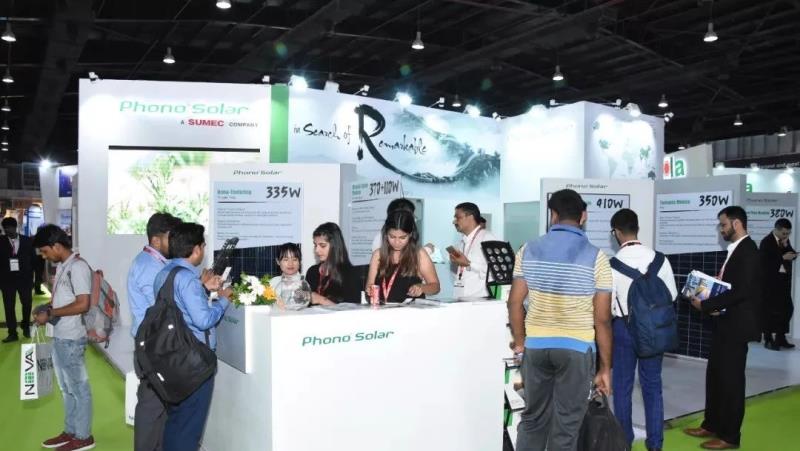 As one of the key countries along the "Belt and Road", India's PV application market has broad prospects. According to data released by Bloomberg, the type of installed projects in the Indian market in the next three years will mainly be concentrated in large-scale ground mounted projects, and the annual installed capacity will exceed 10GW. On the other hand, since 2017, India has become the largest export market for PV modules in China, according to China's customs export statistics in the first half of this year, the top ten Chinese module suppliers in the Indian market accounted for 76.5% of China's total quota exports to India.
Phono Solar has been cultivating overseas markets for many years, by 2018, with its high-quality products and excellent service, it has been widely recognized by customers around the world, and its market layout is spread all over Japan, Australia, Germany, the Netherlands, Belgium, Turkey and other mature markets.
In addition to building an international marketing and service system, Phono Solar pays more attention to the balanced distribution of production layouts on a global scale. It is committed to creating an integrated multinational product supply chain, which can effectively avoid potential foreign trade risks.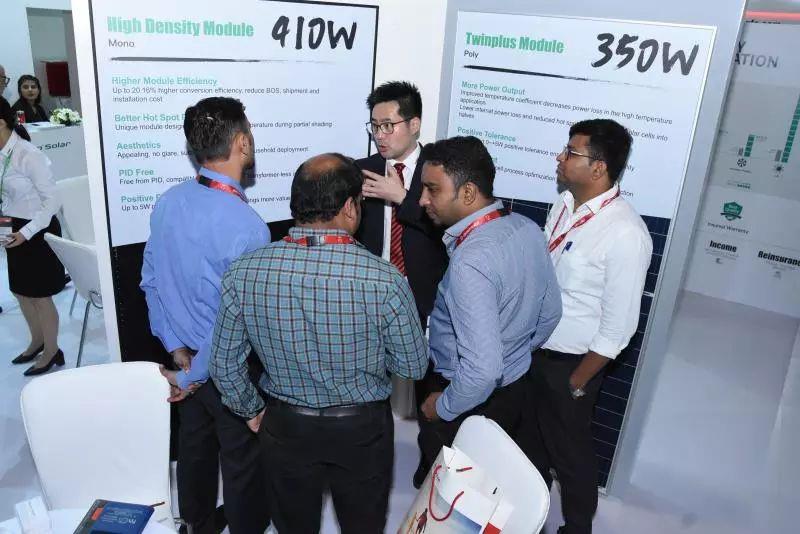 In order to ensure the stable and smooth transportation of Phono Solar's supply chain in the Indian market, Phono Solar has applied Indian BIS certification for its domestic and Vietnamese factories, which has diversified its supply channels to India.
Aaron Wu, executive vice president of Phono Solar, said: "With our good supply chain and production management system, we are able to bring more efficient and high-quality module products to Indian customers. At the same time, we will take the opportunity to make a debut at the REI exhibition in India. It will further our development in emerging markets represented by South Asia, the Middle East and Latin America.

Previous
Next