PRESS RELEASE
Phono Solar Reached 6MW Module Supply Cooperation with Marubeni Corporation
2018-11-19
Recently, Phono Solar, a global integrated clean energy solution service provider, announced that it has reached a cooperation agreement with Marubeni Corporation, a large Japanese integrated trading company. Phono Solar will provide a total of about 6MW of "Star" series high-efficiency monocrystalline modules for the Solar project, which is constructed by Nakagawa Planning and Construction Co., Ltd.
It is reported that the project is in Sanmu-shi of Chiba-ken. The total capacity of the project is 6MW, which is mainly composed of two 3MW power plants. The project investor is Mitsubishi UFJ Trust Bank of Japan, and Nakagawa Construction Co., Ltd., which is the EPC of this project. It started construction in mid-November 2018 and will be connected to the grid at the end of the month. As an important part of Mitsubishi UFJ Trust Bank's investment in power station investment business, the 6MW power project will be acquired by the Japanese local utility company after completion, and the power generation will greatly increase the proportion of clean energy in Sanmu-shi City.
Marubeni, a representative large-scale integrated trading company in Japan, has been in existence for more than 140 years since it was founded in 1858. The business scope covers import and export trade, international commodity technology and service trade, project investment and financing as well as other fields. By June 2018, Marubeni had established as many as 130 branches around the world.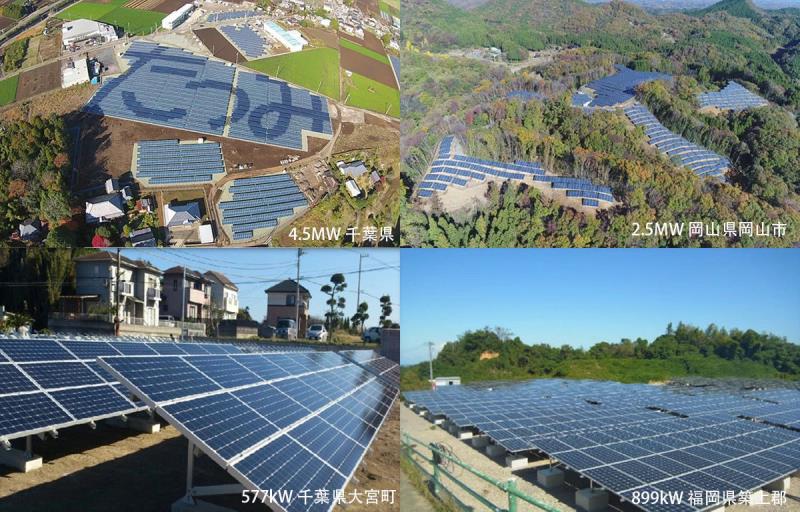 As a high-quality photovoltaic module brand widely recognized by customers around the world, Phono Solar provides the "star" series of 315-watt high-efficiency monocrystalline modules. The power generation performance of this module is much higher than that of ordinary modules, which can be 25 years or even more for power stations. Long-term stable power generation and investment income provide a solid guarantee.
For the outstanding achievements Phono Solar obtained in the Japanese market in recent years, Aaron Wu, executive vice president of Phono Solar, said: "Phono Solar has developed well overseas in recent years. In addition to our own technological innovation capabilities and rich experience in overseas projects, more importantly, we have consistently adhered to the brand philosophy and corporate culture of the company, and reached a good partnership with partners for sustainable development. In addition, Phono Solar can also make full use of the Group's advantages in three areas of trade and service, engineering contracting and investment development. As well as project construction experience and resources in other countries and regions, integrate Marubeni's overseas project operation capabilities and low financing costs to jointly cooperate in a wider range of business areas."

Previous
Next