PRESS RELEASE
Debuting at Japan EcoPro, Phono Solar Demonstrates the Strength of China's Energy Centralized E
2018-12-19
On December 6th, the 20th Japan Eco and Future Energy EcoPro Exhibition was held at the Tokyo International Exhibition Center. Through the cooperation with the China Enterprise Association, the China Pavilion was set up. Phono Solar exhibited with Japanese companies that led the world's environmental energy trends, and exchanged views with each other to showcase the Chinese energy central enterprises. Cheng Yonghua, the Chinese ambassador to Japan, visited the booth of Phono Solar and learned about the outstanding performance of Phono Solar in Japanese market.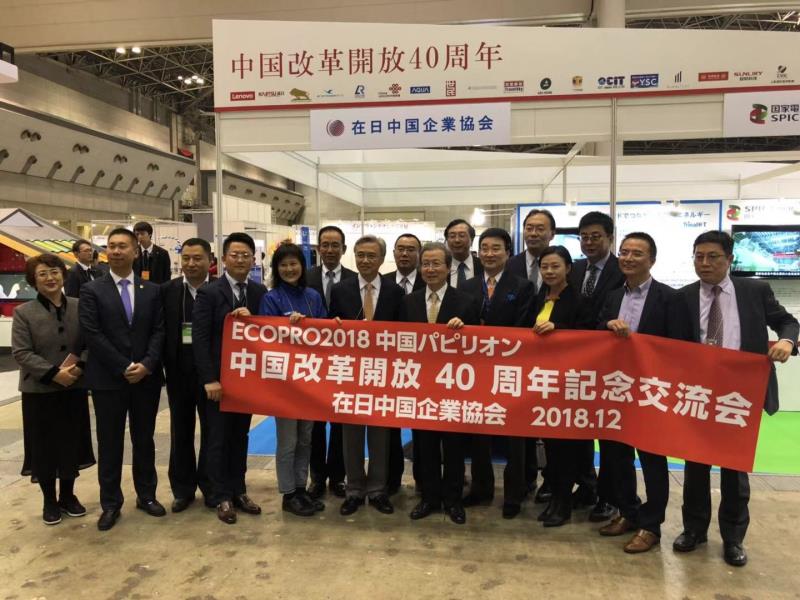 The Japan Environment and Future Energy EcoPro Exhibition is one of the most influential environmental exhibitions in Japan. It has been successfully held for 19 times so far. In previous exhibitions, the Japanese Emperor and the Japanese Prime Minister, Foreign Minister, the Minister of Economy and Trade, the Minister of Environmental Protection, and representatives from all sectors in Japan came to the scene.
As a global and comprehensive clean energy solution service provider, Phono Solar core values of "innovation, stability and sustainability" are in line with the concept of this exhibition. At the event, Phono Solar concentrated on the case of its "Phono Solar" module brand and the project references after its entering Japan market, which vividly presented the company's deep accumulation in technology research and product innovation. It attracted the Chinese ambassador to Japan, Cheng Yonghua, and the president of the China Enterprise Association, Wang Jiaxun , etc.
Japan, a country of the "Thousand Islands", has a shortage of fossil energy and has long relied on energy imports. The rapid economic development has not only accelerated Japan's energy demand, making it the fifth largest energy consumer in the world, but also exacerbated the contradiction between power supply and demand. Since the earthquake in 2011, promoting the efficient and stable use of energy and the development and innovation of new energy has become a heated topic in the Japanese energy industry. Since the establishment of a subsidiary in Japan in 2014, Phono Solar has always been adhering to the initial intention of serving customers, and has continued to strengthen cooperation with Japanese companies, gradually gained unanimous recognition and trust from Japanese customers.
The head of Phono Solar Japan Market said: "Compared with other European and American markets, Japan's own land resources are scarce, which makes Japanese companies pay more attention to the output per unit area of solar power plants. Therefore, the high efficiency and low cost of solar module are an important indicator for measuring the strength of module suppliers. As a PV module manufacturer ranked listed as Bloomberg New Energy Finance (BNEF) Tier-1, Phono Solar utilized the strength and resources of its parent company SUMEC Group to endorse the central enterprise brand for nearly 40 years. Incorporating its lean manufacturing and high-end quality into its photovoltaic module brand, Phono Solar's PV modules, it is committed to maximizing the return on investment for its global customers."

Previous
Next