PRESS RELEASE
Erebus strikes new partnership with Phono Solar for KL City Grand Prix
2015-08-21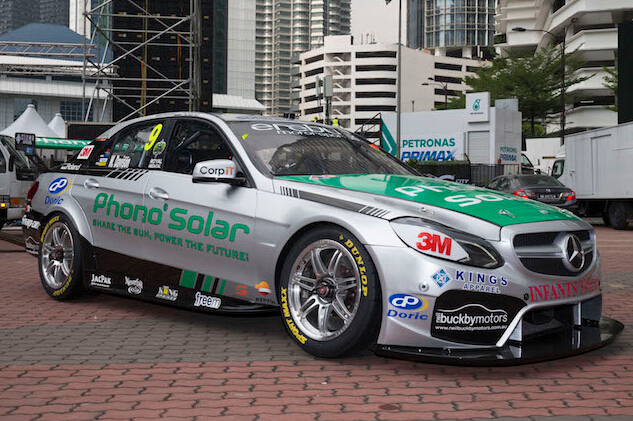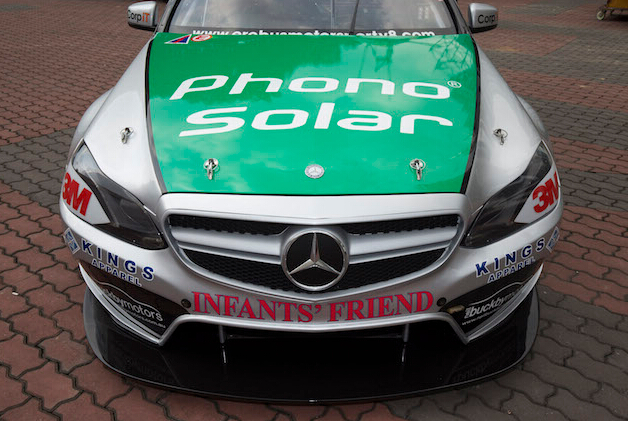 Erebus Motorsporthas welcomed international renewable energy company Phono Solar as primary sponsor for Will Davison's #9 car at V8 Supercars showcase in Kuala Lumpur Malaysia recently.
In a new partnership reached through the team's association with its regular primary partner Solar Australia, the Erebus Motorsport entry will feature a brand new colour scheme with Phono Solar branding on the doors, bonnet and rear wing of the car.
The Erebus Motorsport #9 entry is one of five cars hitting the streets of Kuala Lumpur for V8 Supercars showcase at the KL City Grand Prix as part of the sport's return to Asia.
Erebus Motorsport Chief Commercial Officer Ryan Maddison saidit was a significant boost for the team to have secured the partnership with Phono Solar since the V8 Supercars' announcement in relation to the KL City Grand Prix was made in June.
"It's great for the business to be able to adopt and showcase an international brand for a feature event at short notice," said Maddison.
"It's a sign of strength for the team and also for the V8 Supercars category."
"We're really pleased with the broadcast rights occurring on behalf of V8 Supercars for the event and we look forward to understanding the future of the category at the KL Grand Prix event and in the region."
Vice President of Phono Solar Australia Phillip Butterworth said the company had made the decision to partner with Erebus Motorsport for the KL event to capitalise on a recent expansion into Thailand.
''Phono Solar is really thrilled to be partnering with Erebus Motorsport for what will be an exciting event that captures the attention of billions," said Butterworth.
"Phono Solar is a global company with footprints in various countries around the world and the fact this event will reach an international audience make it the perfect fit for us."
Erebus Motorsport pilot Will Davison said this event would be a great opportunity for V8 Supercars and the team's to showcase the category to a new audience ahead of the start of the championship round in KL from next year.

Previous
Next