PRESS RELEASE
Japanese establishment for SUMEC, Phono Solar signs a 20MW order
2014-09-23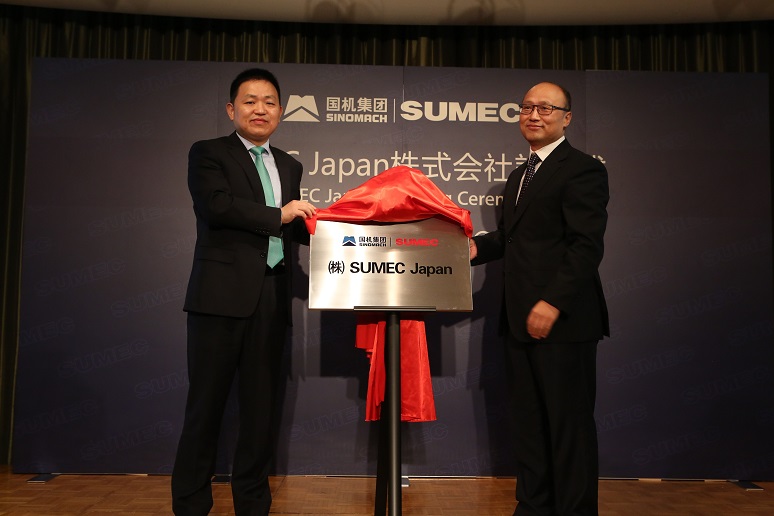 On September 19, 2014, Japan, Tokyo witnessed a grand opening ceremony of the Japanese Branch of SUMEC. Liu Yajun, Minister of Economy and Commerce of the Chinese Embassy in Japan, inaugurated the new company. CaiJibo, President of SUMEC, attended with relevant personnel of the new energy division.
Japan is promoting rapid development of its PV market with extremely attractive power tariff subsidy policies and low bank interest rates combined with ahigh national environmental awareness. While Europe and the United States are setting trade barriers in the PV markets, robust growth in Japan becomes a strong impetus driving the entire PV market, putting Japan at the forefront of the global solar energy market.
Whilst the global PV market is about to open up to the world, SUMEC, world leader in new energy investor, developer and operator, has been fully engaged in the Japanese market. Phono Solar is a subsidiary of SUMEC and plays an important role in the globalization strategy of SUMEC. Aiming at the renewable energy market of Japan, it has made and initiated a number of business plans, including solar energy equipment sales and service, general contracting service of renewable energy power stations and so on. By virtue of the rich experience in global, large scale ground based PV power station projects as well as local roof PV installation projects, Phono Solar has provided high quality and professional power services to a number of Japanese customers.
The minister Liu Yajun indicated, as a core member enterprise of China National Machinery Industry Corporation and a world top-500 enterprise, SUMEC and its subsidiary Phono Solar have achieved remarkable results in many PV markets.Today, the Japan branch is undoubtedly practicing the Chinese state-owned enterprises' 'going global' strategy. A firm step has been taken to provide better, reliable and efficient new energy products and solutions to the Japanese market.
Based on model innovation and technology innovation, SUMEC Japan, is striving to transfer traditional trading relationships into strategic partnerships.
During the ceremony, Phono Solar and Shanghai Electric Power Group signed a 20MW module supply contract.
In an interview, CaiJibo, President of SUMEC, informed the press that the establishment of SUMEC in Japan allowed SUMEC to developa more comprehensive and full service operation,which promote continuous improvement driven by a thorough understanding of the Japanese customers' needs and potentially deploy core resources to Japanese market. The opening marks the beginnings of a new energy strategy of SUMECfor the Japanese market and a milestone of SUMEC's globalization strategy.
After the ceremony, Cheng Yonghua, Chinese Ambassador Extraordinary and Plenipotentiary in Japan, cordially met with CaiJibo and his entourage tocongratulate them with opening of the Japanese Branch, SUMEC.

Previous
Next