PRESS RELEASE
Phono Solar Obtains "Top Performer" In PVEL 2023 PV Module Reliability Test
2023-05-24
Recently, PVEL (PV Evolution labs), a world-renowned photovoltaic module reliability and performance testing laboratory released the 2023 PV module reliability scorecard. With its outstanding performance in reliability and product performance, Phono Solar has once again won the title of "Top Performer". This is the sixth time since 2016 that Phono Solar has won this prestigious award.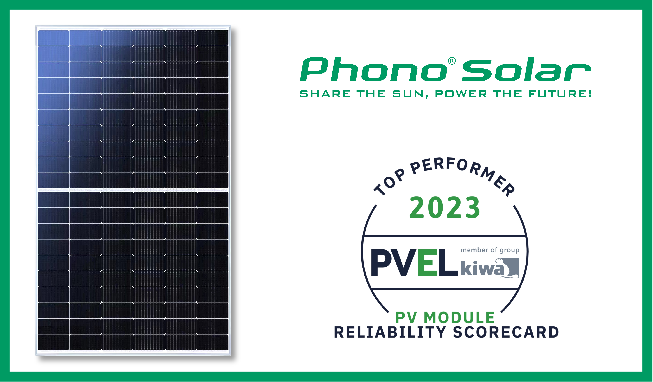 PVEL is the world's leading reliability and performance testing laboratory. This project is a comprehensive certification that combines enhanced reliability and generation performance testing to help customers reduce product decay rates in economic evaluation models through enhanced test validation. The test is representative of the destructive verification test, including up to 3 times IEC heat cycle, damp heat test, UV preconditioning, dynamic load test, Humidity Freeze Cycling Test, Anti-PID, hot-spot Test and ect,.

Compared with IEC, UL and other basic tests, PVEL test is more stringent both in terms of test conditions and test sequence, which is a great challenge to product reliability.With superior performance of high efficiency, high reliability and high yield, Phono Solar "TwinPlus" Series Module have performed well in Thermal Cycling Test , damp heat test , dynamic load test, anti-PI test, LID+LETID, Panfile and many other tests.

"PVEL congratulates Phono Solar on being named Top Performer in the 2023 Scorecard. This is the sixth time phono solar has won this award," commented Tristan Erion-Lorico, PVEL's VP of Sales and Marketing, "which fully attests to the advanced equipment process, quality control and technical research and development of Phono Solar".




In addition to excellent performance in product quality, Phono Solar has announced that its factory had achieved 100% green electricity production and consumption this year. This achievement has also been awarded China's first 100% green energy consumption certification issued by China Quality Certification Center (CQC)! Besides, Phono Solar brand modules have also successfully passed the highest level of China Green Building Material Product Certification of three stars, and successfully obtained the China Green Building Materials Product Certification. The certification is based on a number of requirements including building safety standards, building impact assessment, raw material utilization rate, carbon footprint verification, product power generation efficiency and decay rate, and product lifetime.

As a state-owned energy enterprise, Phono Solar will always adhere to the brand concept of "Innovative, Reliable, Sustainable", and make efforts to develop high efficiency, high reliability and cost-effective products to give back to customers, and constantly create stable economic and ecological values for society.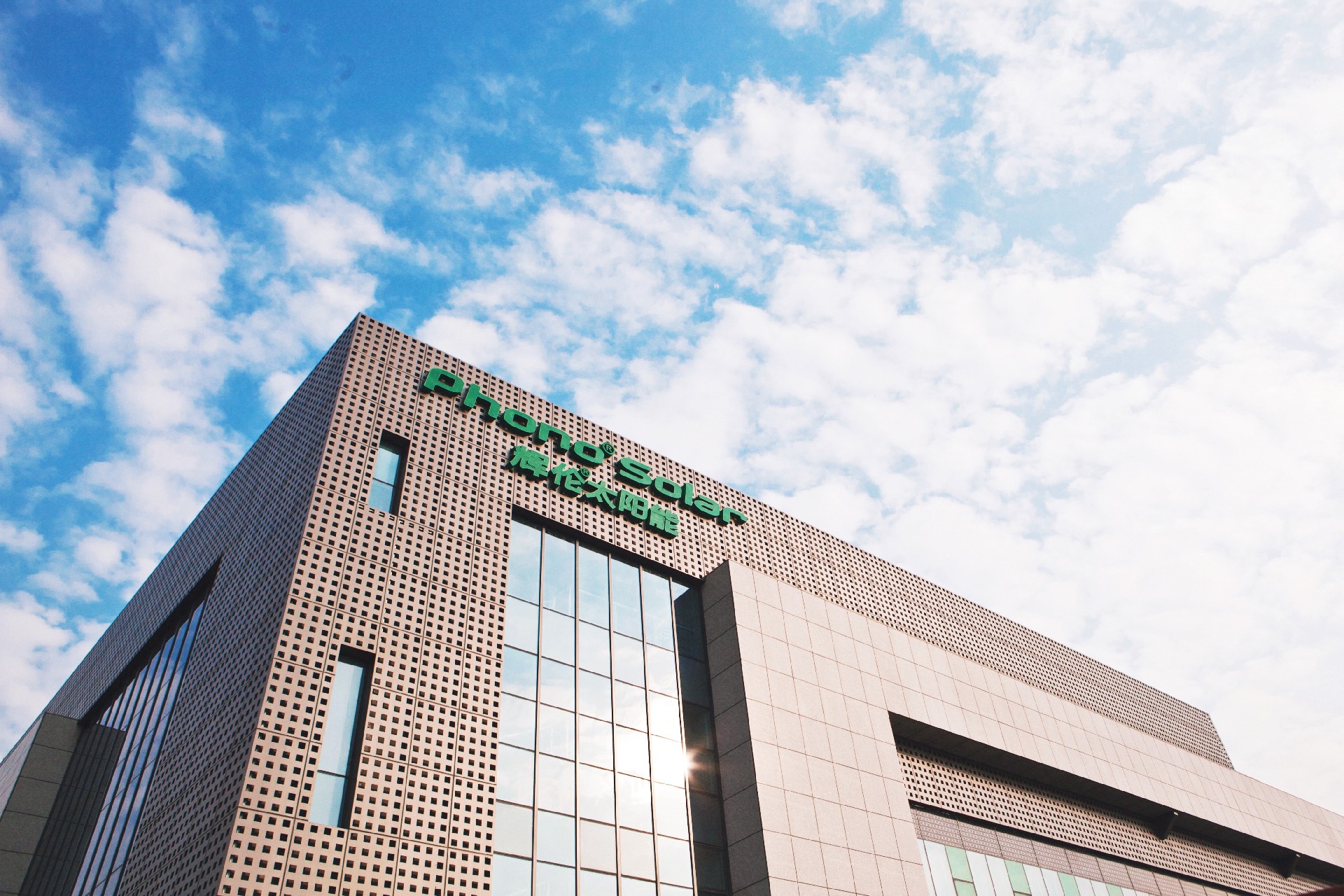 Previous
Next