PRESS RELEASE
Phono Awarded Carbon Neutrality Achievement Verification Statement by TÜV SÜD
2023-06-15
June 14, 2023 - Phono was awarded the Carbon Neutrality Achievement Verification Statement and Greenhouse Gas Verification Statement by TÜV SÜD at Intersolar in Munich, Germany. This certification represents a solid validation of Phono's carbon reduction achievements and a new achievement of Phono on its long-term journey towards sustainability as well.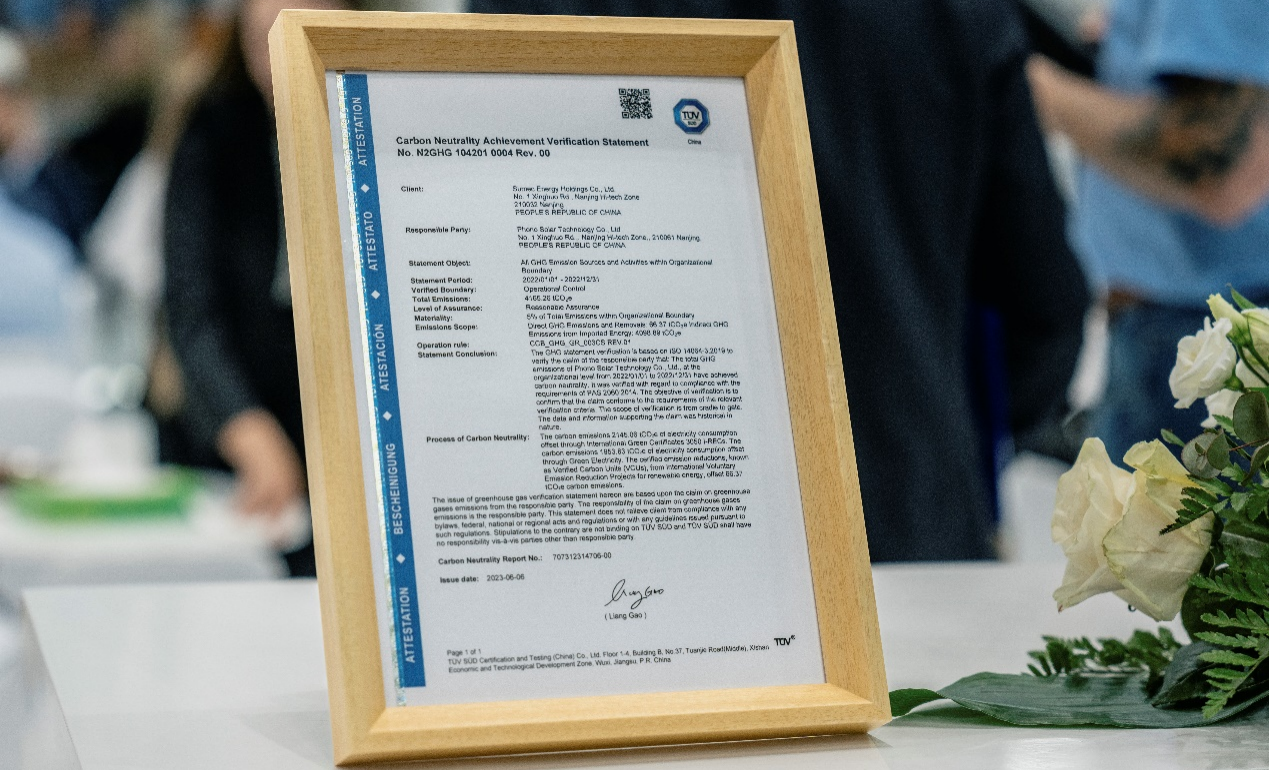 Since Paris Agreement was struck in 2015, it has become a global consensus to combat climate change and achieve carbon neutrality. In the context of the global carbon neutrality goal, as a global leading solar product and service provider and also one of the earliest state-owned enterprises to enter the solar PV sector in China, Phono has started formulating its business carbon-neutral strategy as early as 2020 and fully implementing it throughout its supply chain and industry chain.

Over the years, Phono has been dedicated to developing green products and practicing green manufacturing with a long-term sustainability vision. Previously, Phono successfully passed the 3-star certification of Green Building Materials, the highest-level certification of green building material products in China. In March 2023, Phono was also awarded the first 100% green energy consumption certification in China by the China Quality Certification Centre (CQC). Today, the achievement of both TÜV SÜD Carbon Neutrality Verification Statement and Greenhouse Gas Verification Statement has once again reflected Phono's strong commitment to carbon reduction and environmental sustainability, highlighting the technical strengths and brand reputation of the Phono in low-carbon and intelligent manufacturing.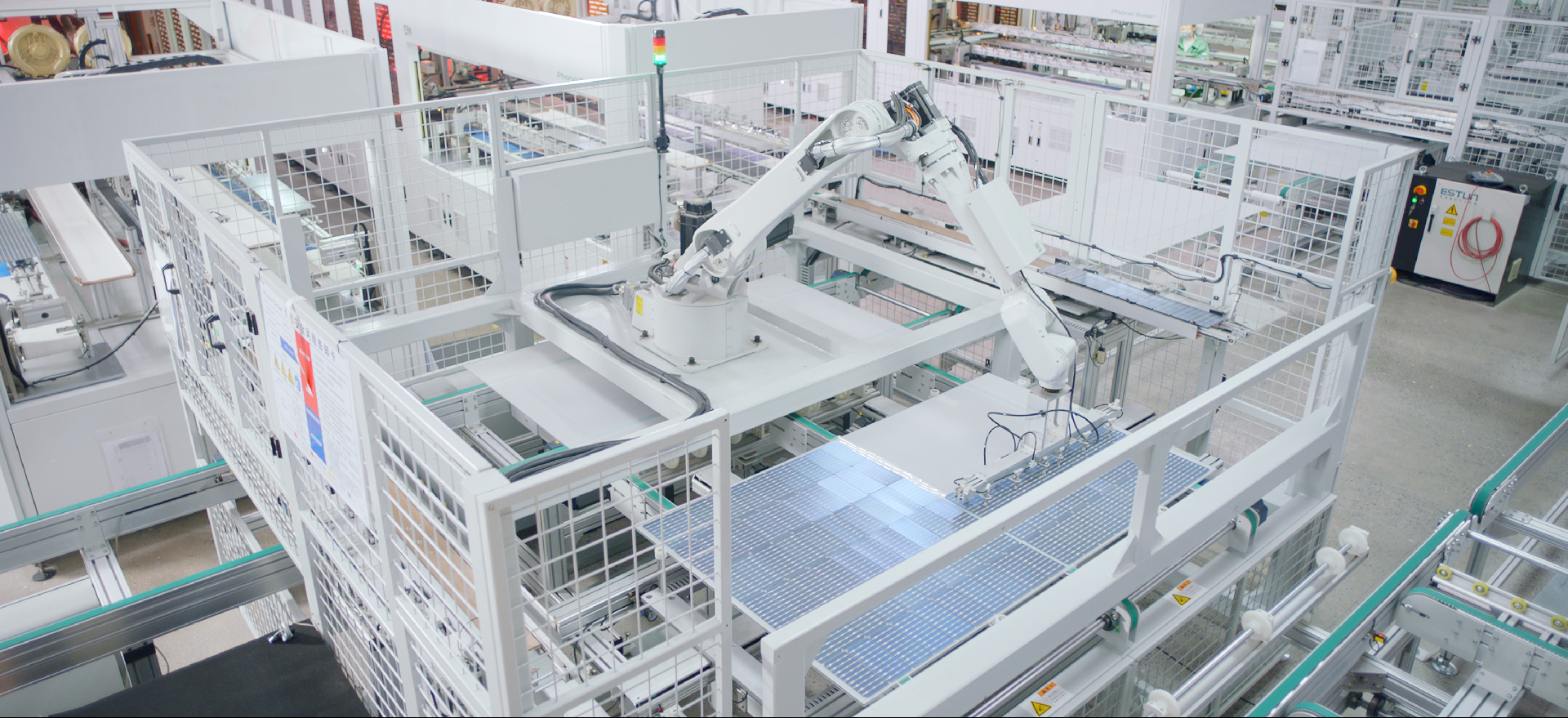 According to IPCC, with the global target to limit global warming to 1.5℃, the Greenhouse gas emissions must peak by 2025 and can be nearly halved this decade, which requires efforts of all parties to achieve. According to the International Energy Agency's "2022 Carbon Emissions" report released in March 2023, the energy-related emissions in China reaches a total of 12.1 billion tonnes of carbon dioxide equivalent, the majority of which was caused by the industrial production sector. As a manufacturing and emission entity, Phono took ambitious and robust initiatives to undertake climate responsibility and minimized its own carbon emission throughout the whole manufacturing process to mitigate the negative impact of global warming and contribute to the global shared net zero goal.

As a third-party certification agency with rich experience and professional audit qualifications, TÜV SÜD is an EU-authorized greenhouse gas emission audit agency and an ISO-recognized greenhouse gas emission and reduction standard certification agency. It has obtained the qualifications of a third-party greenhouse gas emission and reduction audit agency authorized by multiple international organizations.

TÜV SÜD conducted a greenhouse gas emission certification for Phono Nanjing manufacturing base in accordance with regard to compliance with the ISO 14064-3:2019 standard, namely "Specifications and Guidelines for Verification and Approval of Greenhouse Gas Declarations". Meanwhile, it has also been verified that Phono Nanjing manufacturing base has achieved carbon neutrality of greenhouse gas emissions in scope 1 (direct greenhouse gas emissions) and scope 2 (indirect greenhouse gas emissions from purchased energy) at the organizational level with regard to compliance with the requirements of PAS2060:2014 from January 1, 2022, to December 31, 2022.

Facing fierce market competition, Phono always adheres to the brand concept of "innovative, reliable, and sustainable" and is committed to becoming an active promoter of the global clean energy transition and a pioneer of corporate sustainability. Its business strategy also highly aligns with the UN Sustainable Development Goals, such as 'affordable and clean energy' (Goal 7) and 'climate action' (Goal 13). While promoting technological innovation and increasing module efficiency with the lowest possible costs, Phono vigorously implements its sustainable development strategies and work with upstream and downstream partners to concertedly contribute to a net-zero planet for future generations with solid actions.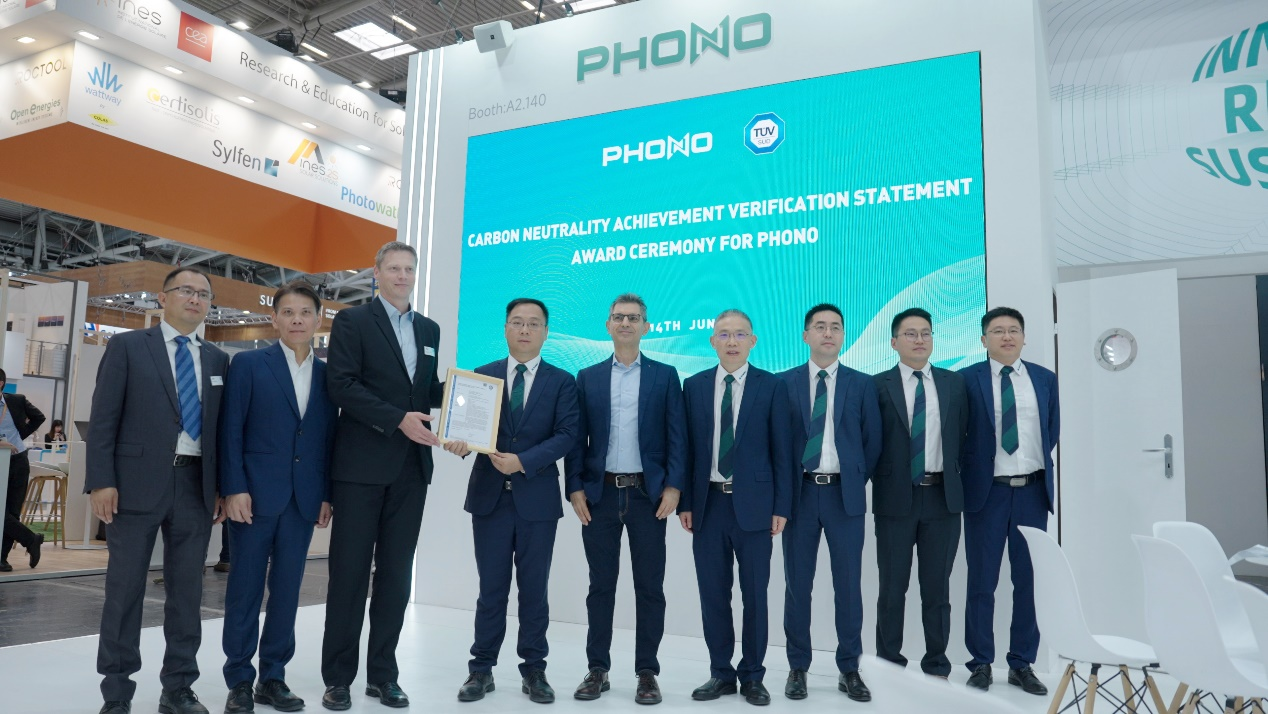 Previous
Next