PRESS RELEASE
Debut of Brand New Image of Phono at Intersolar
2023-06-17
On June 14, the three-day Intersolar Europe was grandly unveiled at Messe München. Phono, the subsidiary of SUMEC Group, made its debut offline with a brand new image and kicked off another new chapter in Phono's journey with the line-up of all star products.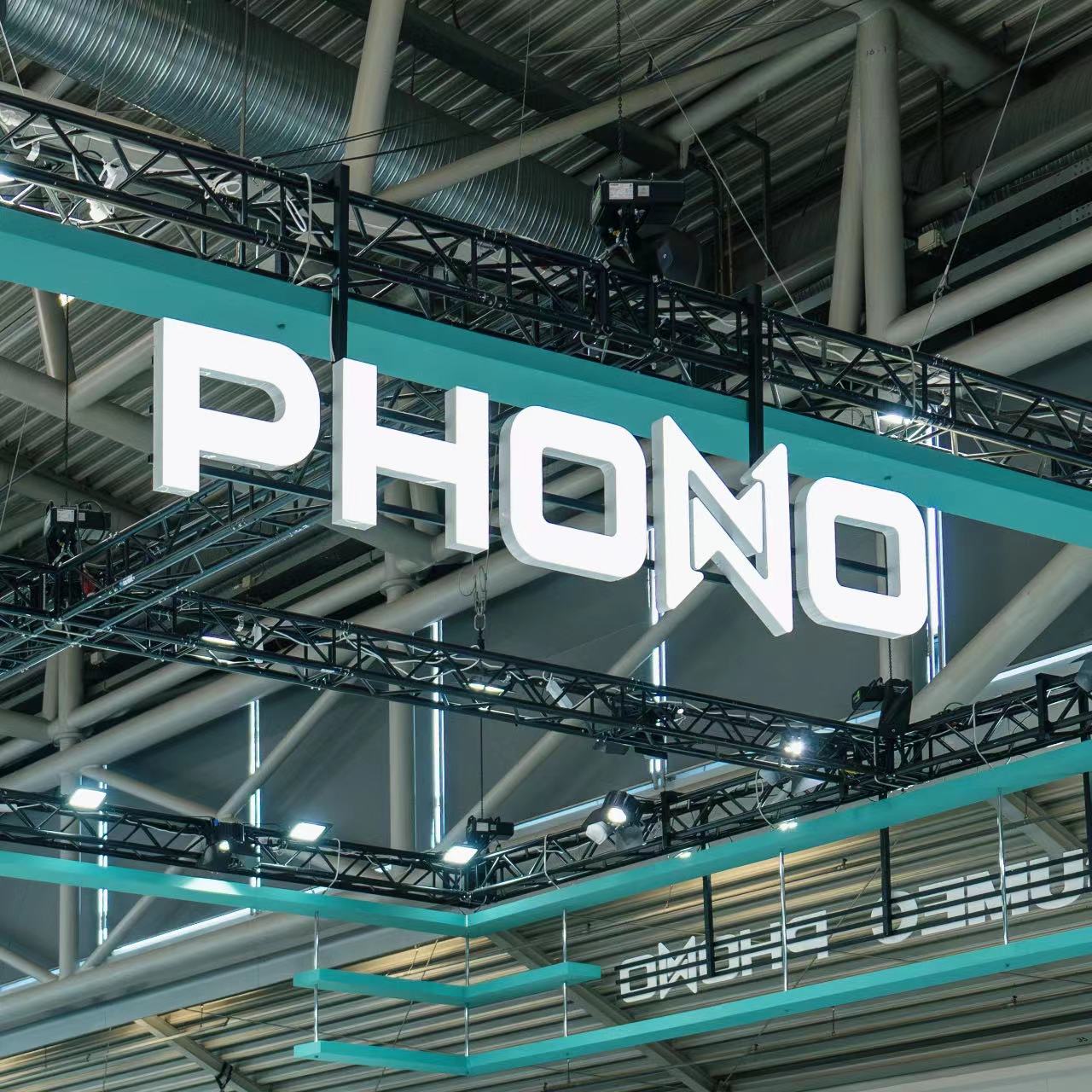 At the exhibition for the current year, Phono made an appearance with its new N-type HJT module Helios series, popular N-type TOPCon module Draco series as well as household smart energy management systems and one-stop factory building solutions at No. 140 Booth, Pavilion A2, boosting the close alignment with the development of renewable energy in Germany and Europe with the upgraded brand concept of "innovative, reliable, sustainable"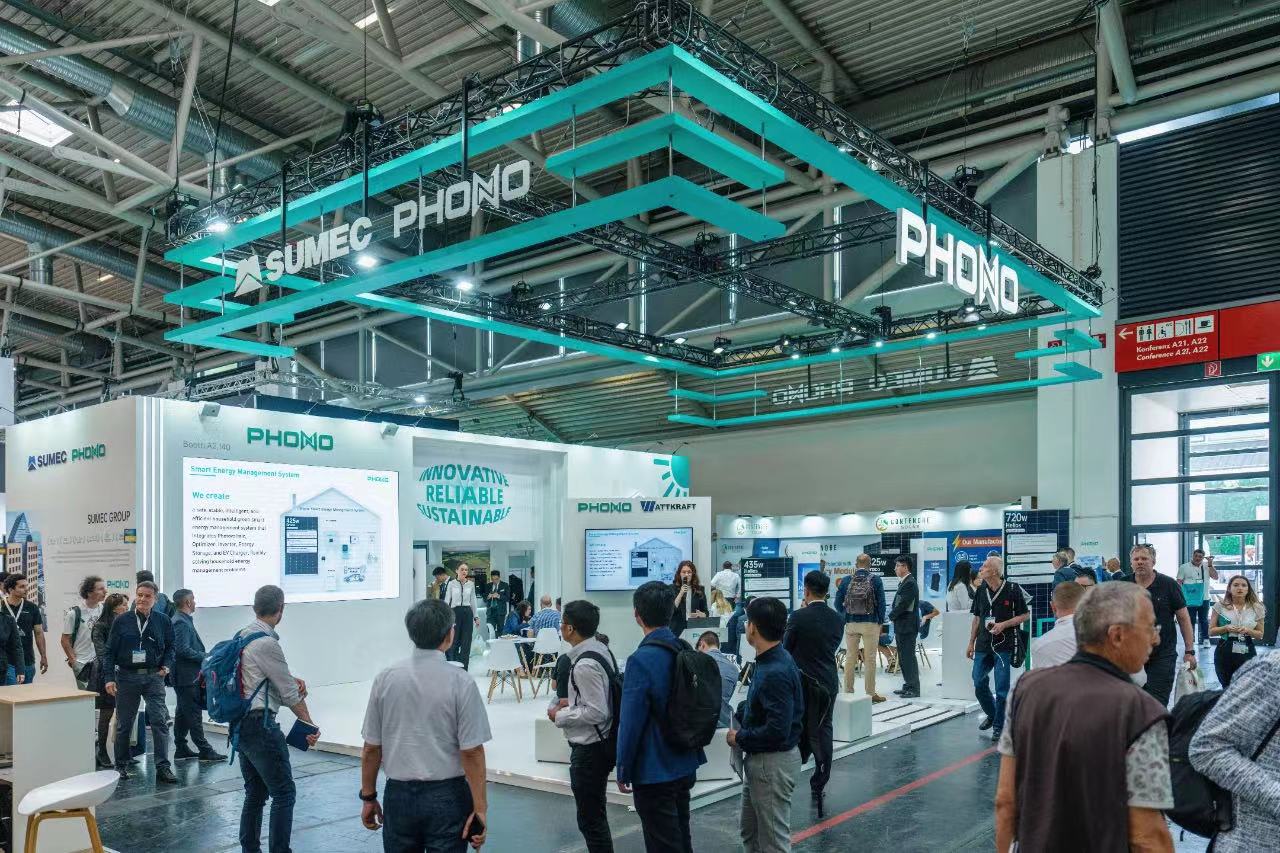 The growth of the European market in 2023 remained positive, and the total number of photovoltaic modules imported from China had hit 40GW as of last month, accounting for 40% of modules exported from China since the beginning of the current year, making it the leading overseas market. Besides, the European Commission (EU) proposed to increase the renewable energy target to 1,236 GW by 2030, requiring a threefold increase in the speed of deployment, the EU Solar Energy Strategy was raised, outlining a comprehensive vision for quickly achieving solar benefits and presenting four measures to overcome the leading challenges confronted, including European Solar Rooftops Initiative, convenient and rapid approval process, availability of skilled labors, and European Solar PV Industry Alliance.

Since 2006, Phono has continued to expand its presence in the European market, emerging as one of the mainstream photovoltaic brands in global markets including Europe after over a decade of market testing by feat of the mature & reliable localized operating system, continued upgrades of products and technologies, strict quality management, and supply chain optimization.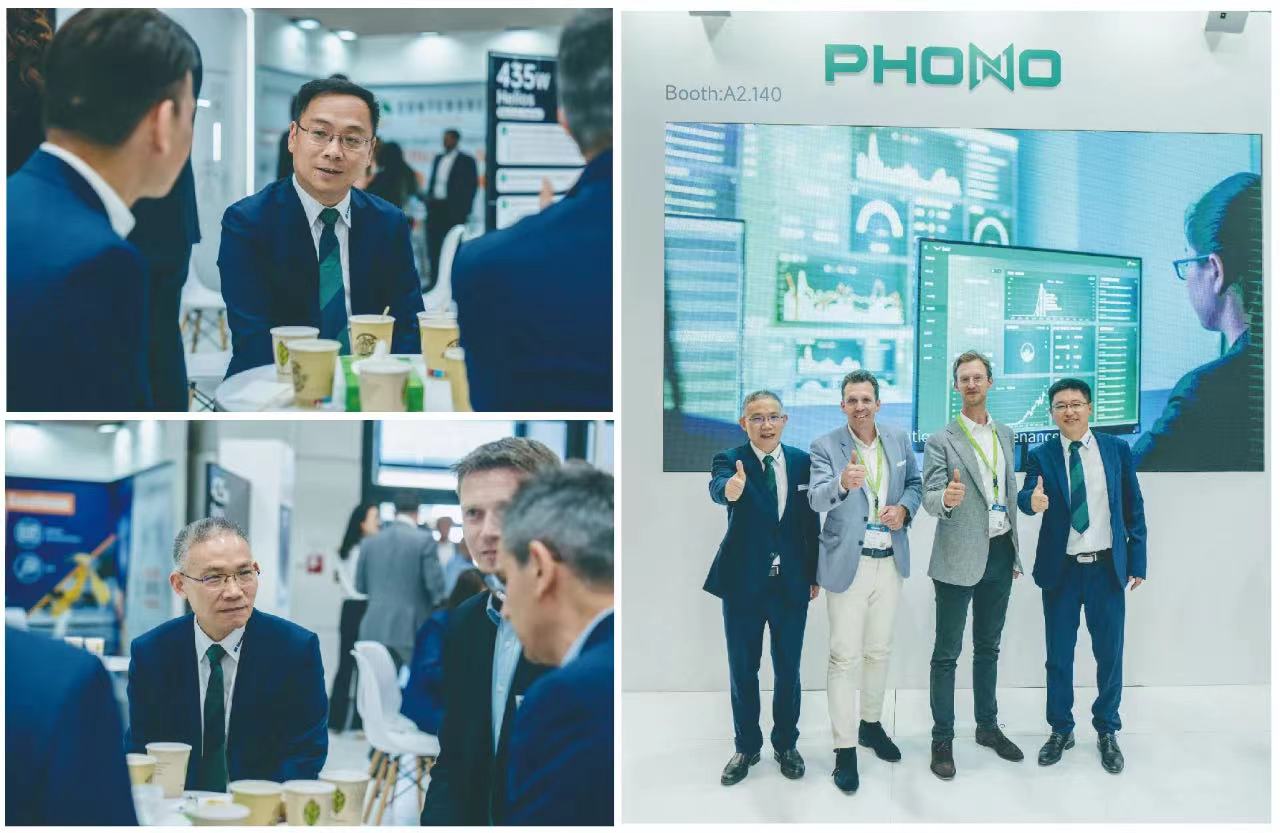 At the exhibition, Phono brought 5 influential products including the N-type HJT module Helios series and N-type TOPCon module Draco series, high-efficiency modules with up to 720W power, transparent module with high bifaciality and transmittance, exquisite all-black aesthetic module, integrated household smart energy management systems for PV+ ESS+ Charger Solution.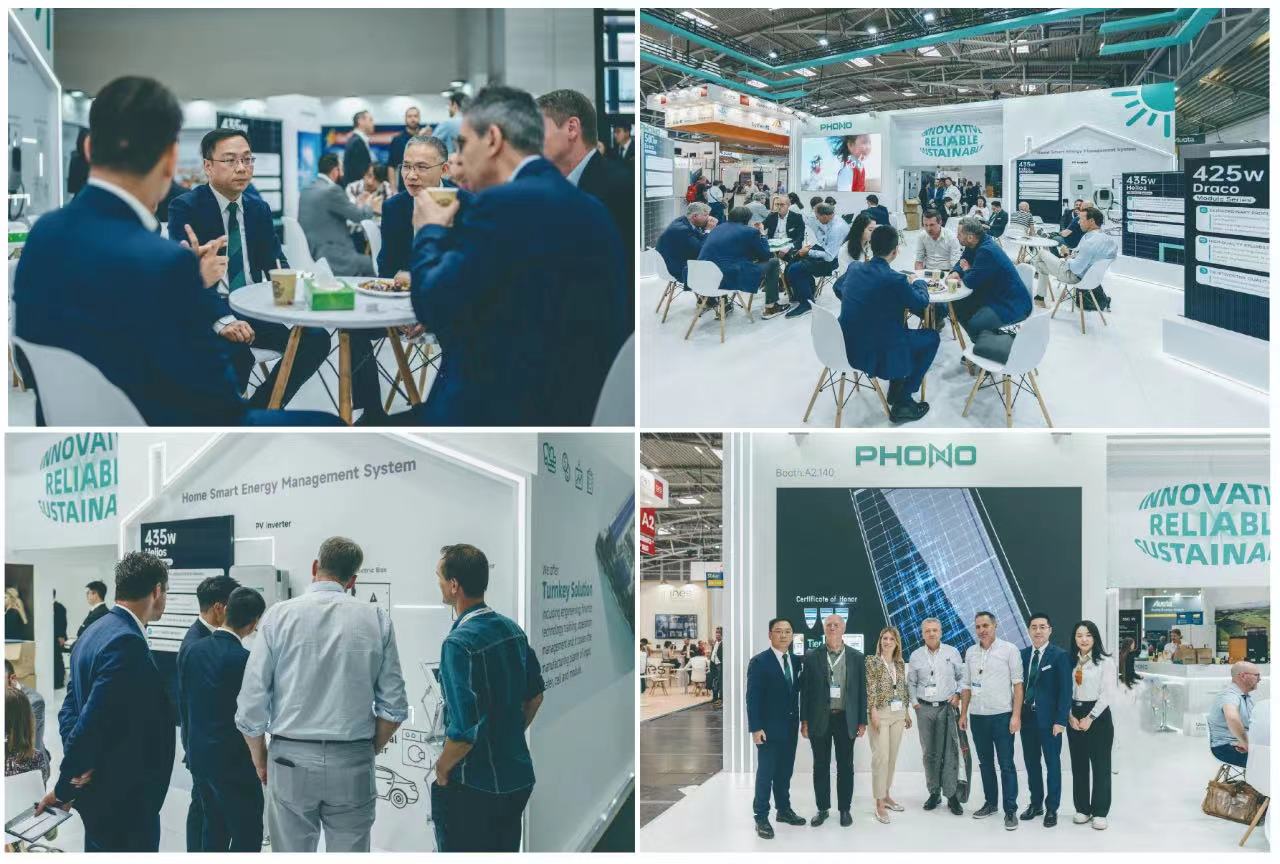 The debuted three N-type HJT modules series include 132–type 720W modules with large-sized silicon wafer in 210 mm and 108-cell 435W module with silicon wafer in 182mm. Wherein, the maximum conversion efficiency of the 720W Helios module series can Reach as high as 23.2% with zero LID and PID and temperature coefficient as low as -0.26%. Furthermore, The Raybo film, a new photovoltaic material technology, is capable of effectively converting ultraviolet light into visible light, thereby improving the module efficiency by up to 2%.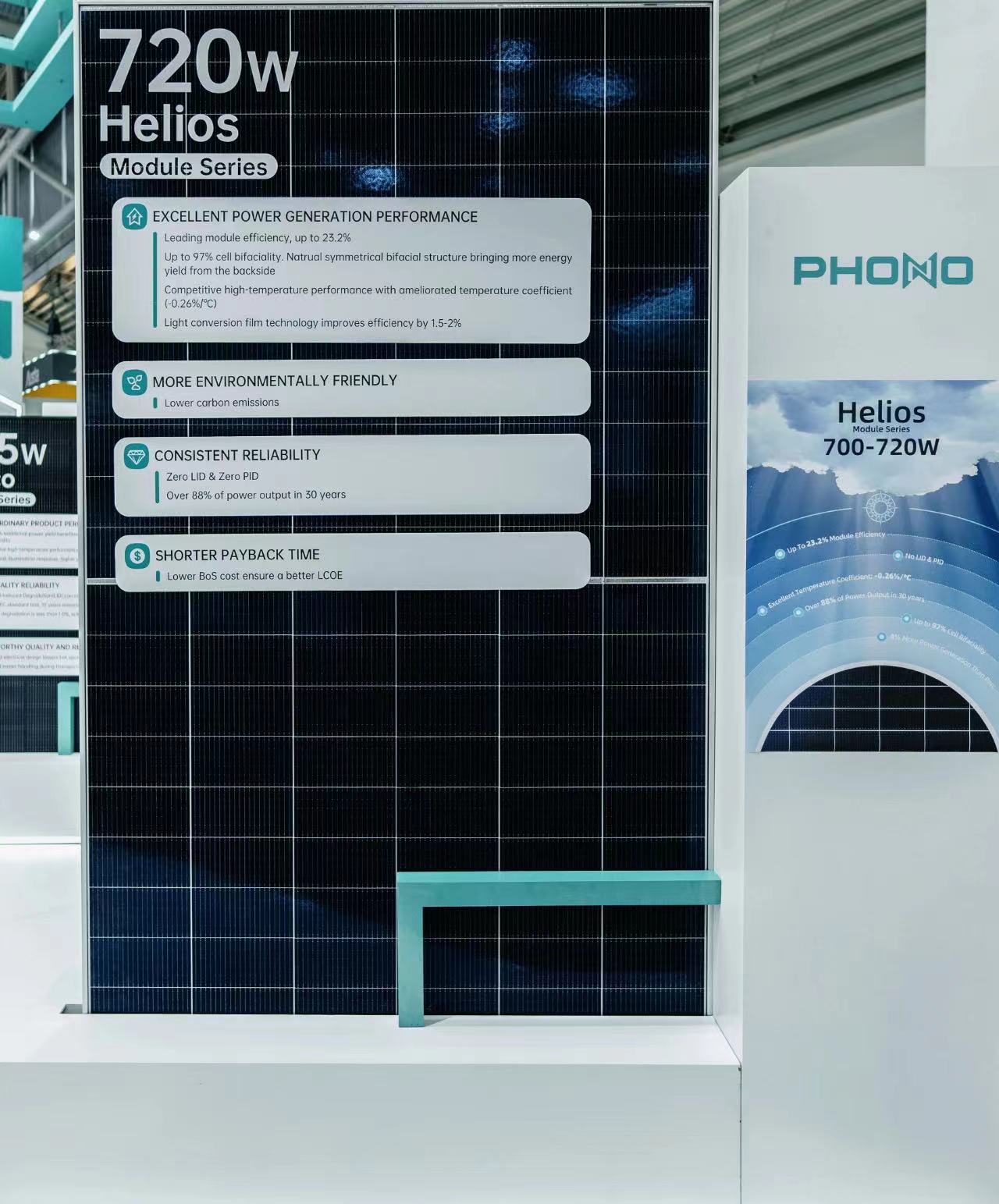 The 108-cell 435Wp Helios all-black module is equipped with pure black crystalline silicon battery pieces which is featured with highly consistent all-black aesthetic appearance and lightweight characteristics. With the increasing demand of the European roof photovoltaic market, this series of modules are favored by massive international customers by feat of more excellent power generation efficiency, high standard design of products, and strict selection on materials. Another 108-cell transparent module of the Helios module series is featured with the bifaciality up to 97%, power generation increase up to 6% compared to dual glass PERC module. Moreover, the innovated butyl rubber encapsulation technology enables the module to have robust good water resistance, air tightness, thermal stability, insulation, and chemical stability, lasting stably, solidly and reliably.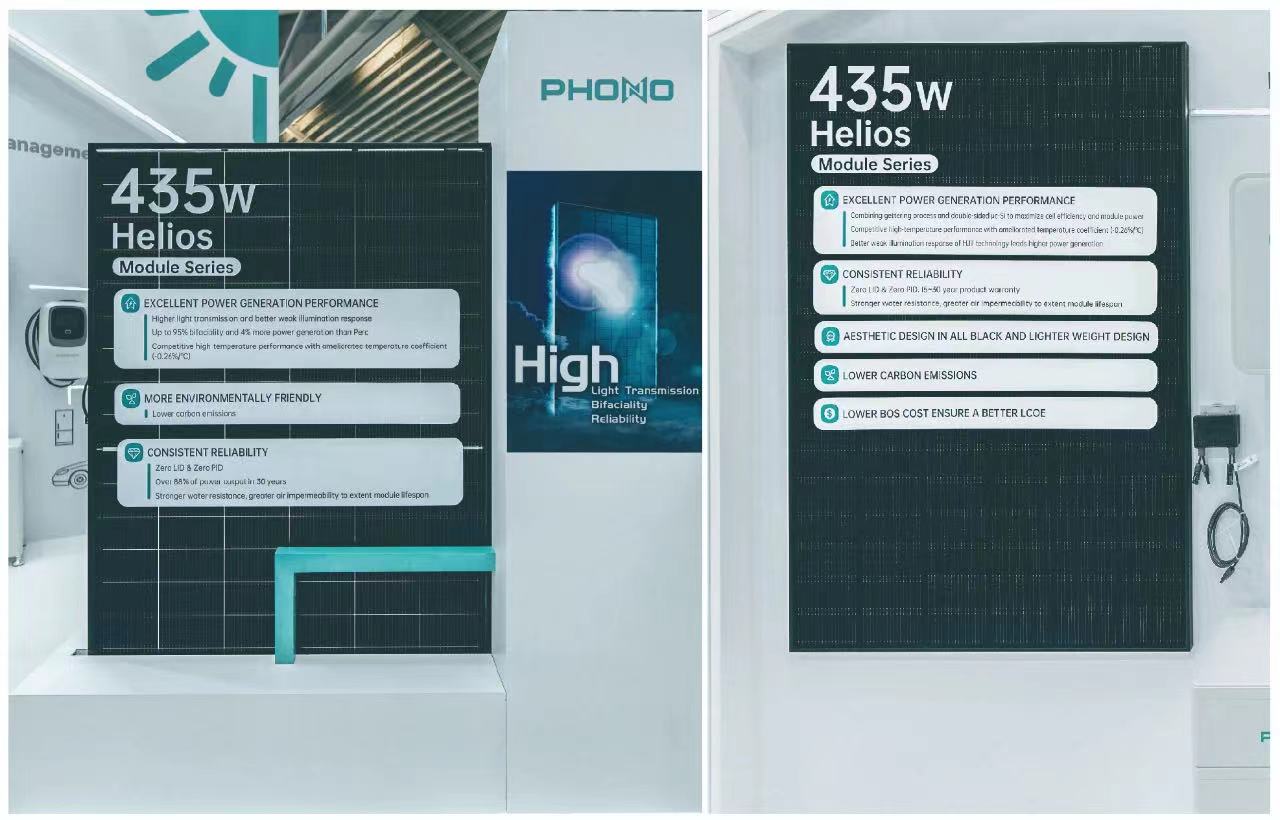 The Draco module series, one of the most popular products in Phono product series, output the maximum power up to 580Wp, and its zero LID, Better weak illumination response, and other technical features produce excellent power generation performance and higher reliability, enabling the Draco series to become an option for more applications in fields including BIPV, ground, vertical installation, snowfield, high-humidity areas, etc.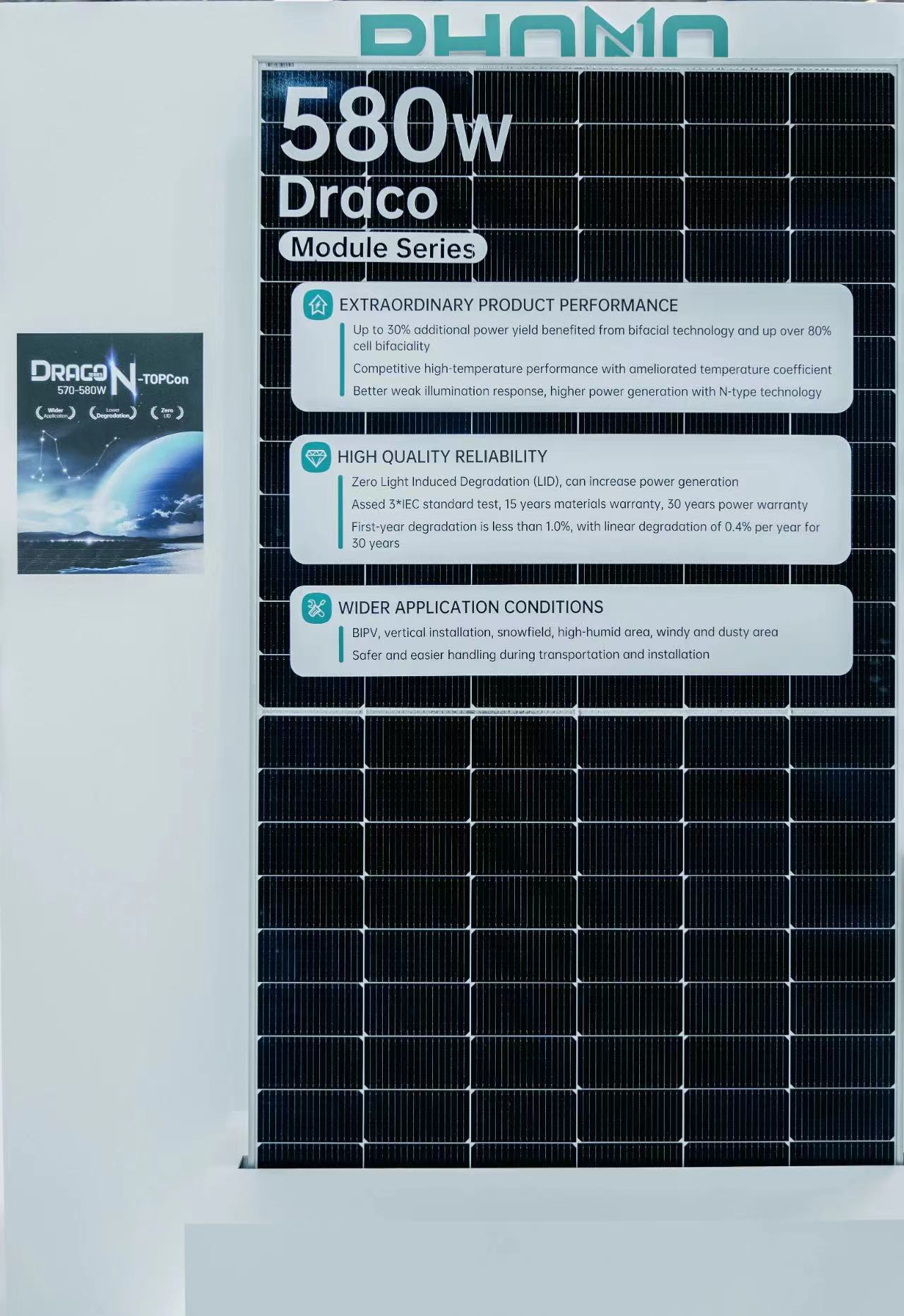 Phono also showcased the up-to-date upgraded integrated management system for household smart energy for the time being, which, based on the mobile Internet, big data and similar technologies, supports implementing the coordinated control over equipment for the energy microgrid and optical storage charging station, forming a safe, stable, intelligent and efficient household green energy whole-house smart energy management system. Phono Power, a brand-new and self-owned brand of Phono, covers a line of products integrating the optimizer, inverter, energy accumulator and charging station, and supports intelligently and flexibly solving household energy management-related problems, and the 425Wp all-black Draco series module realize independent power generation for in-house purpose of household power system and effectively improve economic benefits.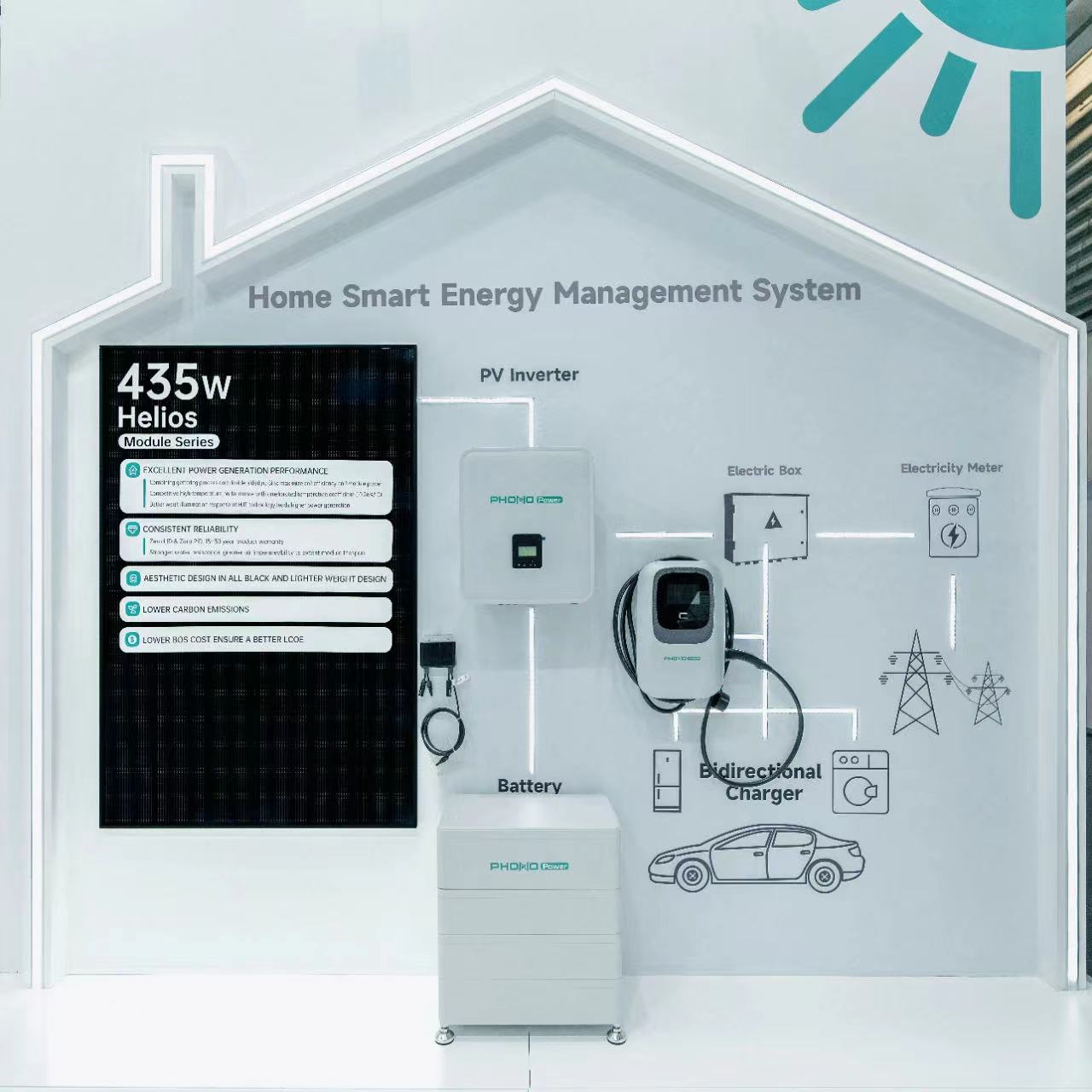 In addition, Phono also supplies a one-stop local manufacturing solution, offers services including engineering, finance, technical training, operation management, etc., covers the entire production and manufacturing base for ingots, silicon wafers, battery wafers, and module manufacturing, deepens the all-value chain process of the supply chain and industry chain, and integrate product-based, lean, automated, and intelligent services, and assists users in quickly arranging, improving quality and efficiency.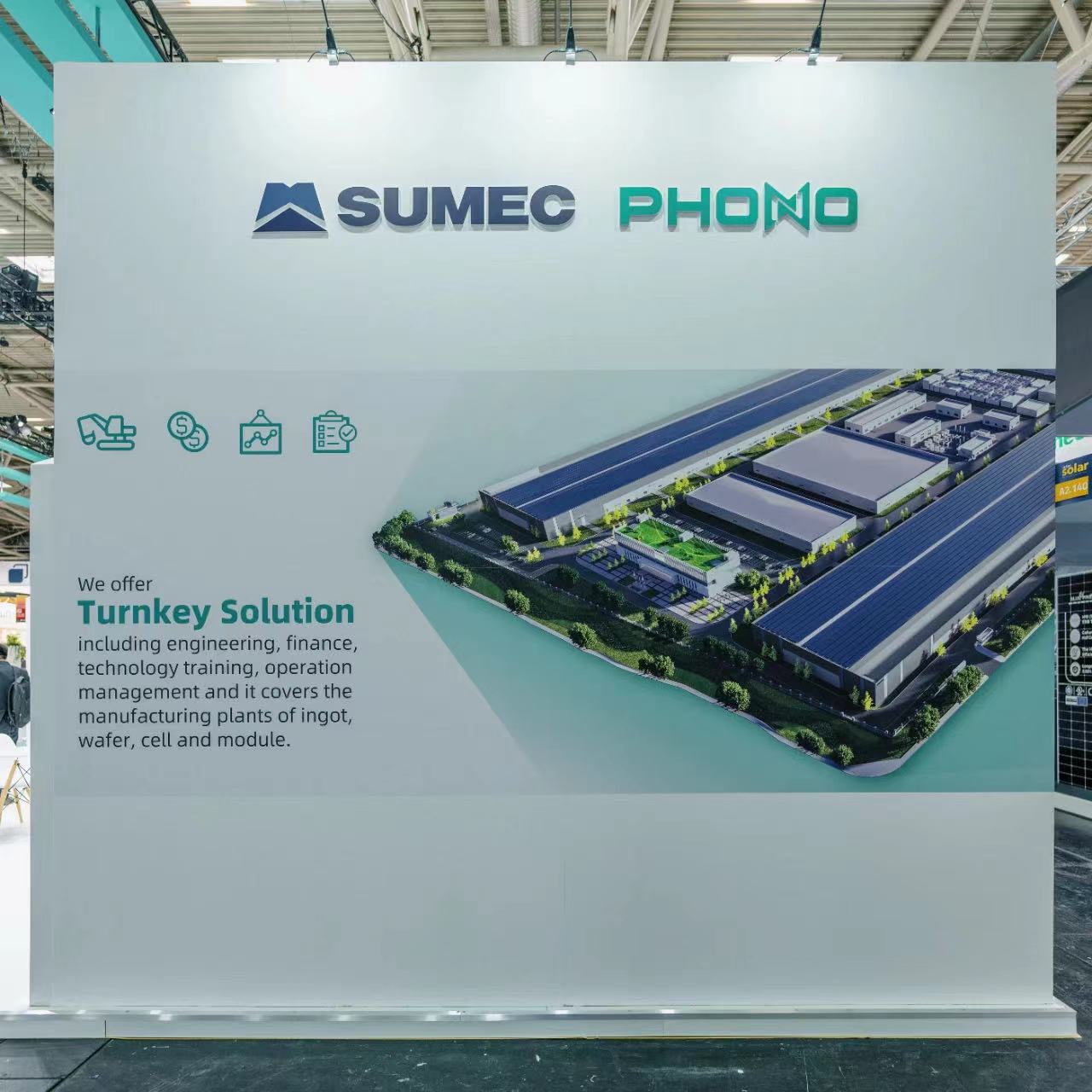 Year 2023 marks the 15th anniversary from the establishment of the Phono brand. Phono factory has achieved 100% green electricity and carbon neutrality certification, and was awarded the TÜV SÜD Carbon Neutrality Achievement Verifcation Statement at the Munich exhibition, illustrating the technical strength and brand reputation of Phono brand in low-carbon, green and intelligent manufacturing.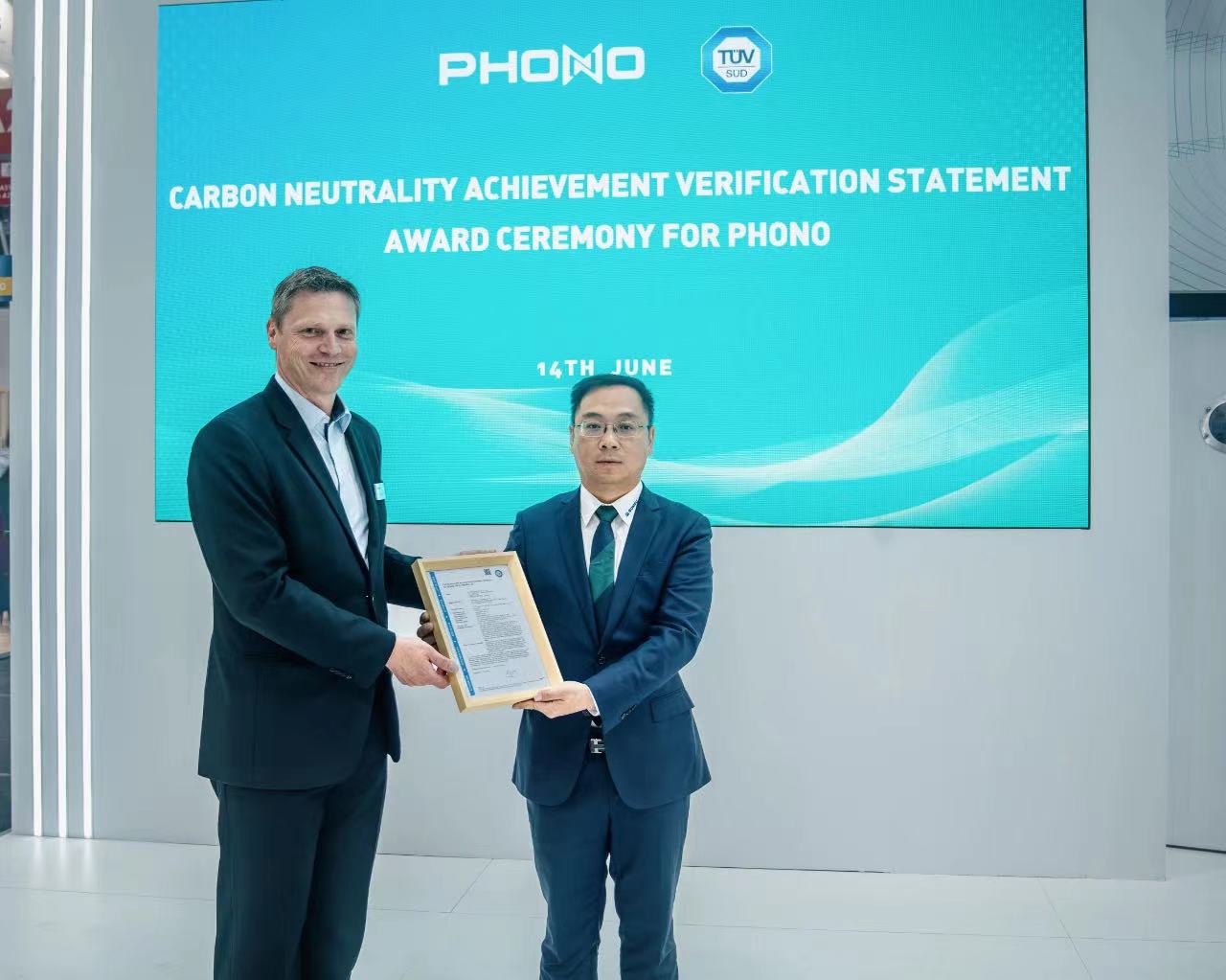 In the future, Phono will take this opportunity to practice the brand concept of "Innovative, Reliable, and Sustainable", bear more social responsibilities, and promote sustainable development in the industry by virtue of power of a state-owned enterprise, assist in implementing the green development concept, continue to explore carbon neutrality solutions, empower the industry with green development, and aid in achieving the prospective Zero-carbon future.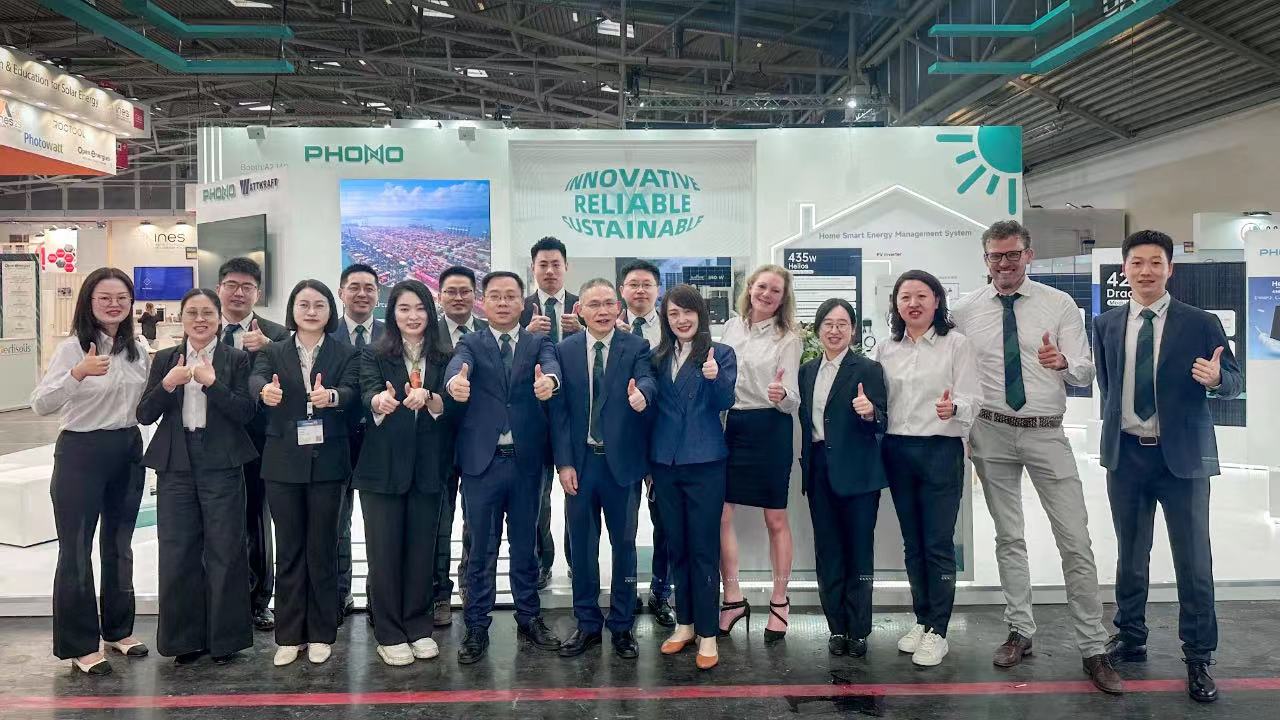 Previous
Next