PRESS RELEASE
PHONO Shine at Solar & Storage Live with Innovative Products and Energy Solutions
2023-10-19
From October 17 to 19, the three-day Solar & Storage Live was held at The National Exhibition Centre Birmingham. PHONO made its debut offline with a new brand image in the UK market for the first time with innovative photovoltaic products and smart energy storage systems, bringing green and efficient one-stop clean energy solutions to the UK photovoltaic market.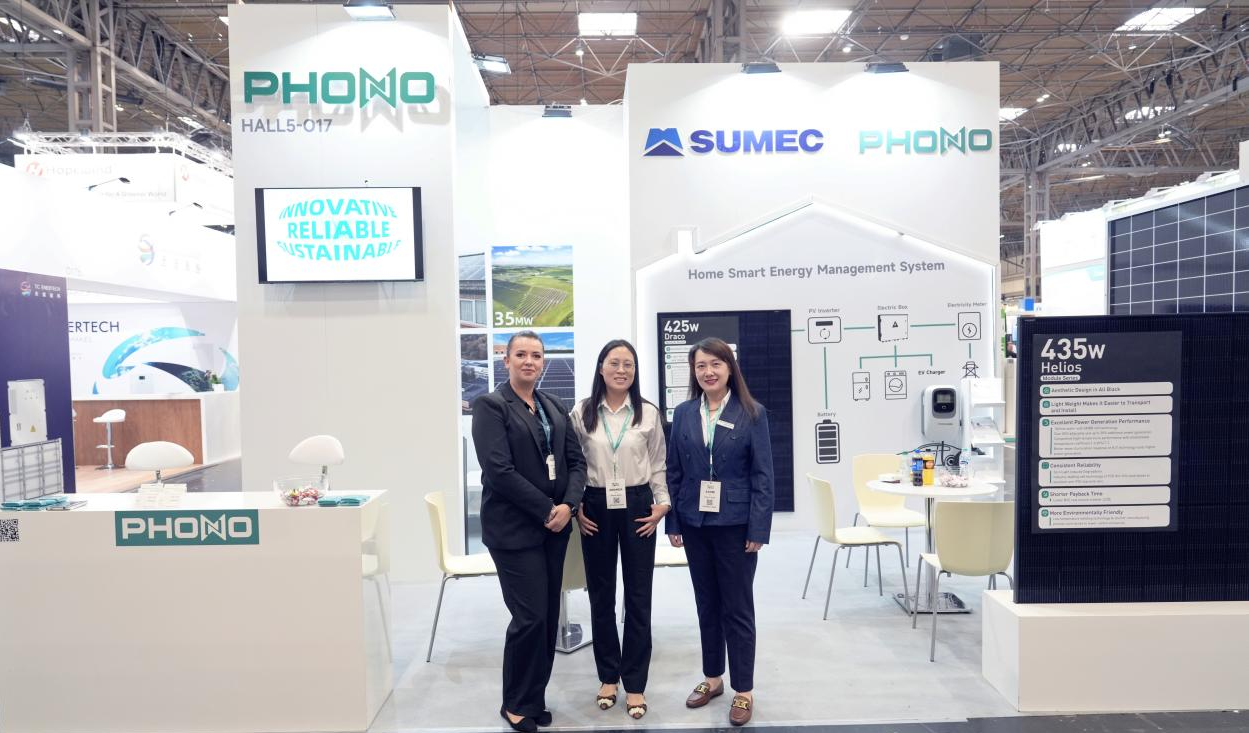 Solar & Storage Live has been successfully held for 12 years and is the largest and most professional renewable energy event in the UK. Held in Birmingham, the UK's second largest city, the exhibition focuses on solar and energy storage technology innovation, product applications and creates the UK's most forward-looking renewable energy exhibition, aiming to show the cutting-edge technologies for a greener, smarter and more practical energy systems to the public. At present, the UK's cumulative installed PV capacity is 15GW, and the UK government aims to grow its installed PV capacity to 70GW by 2035. The UK residential PV market has maintained a leading growth advantage among European countries, benefiting from the UK government's abolition of value-added tax (VAT) on residential solar modules last year, and the UK rooftop PV in 2023 has reached the highest installed capacity growth since 2016.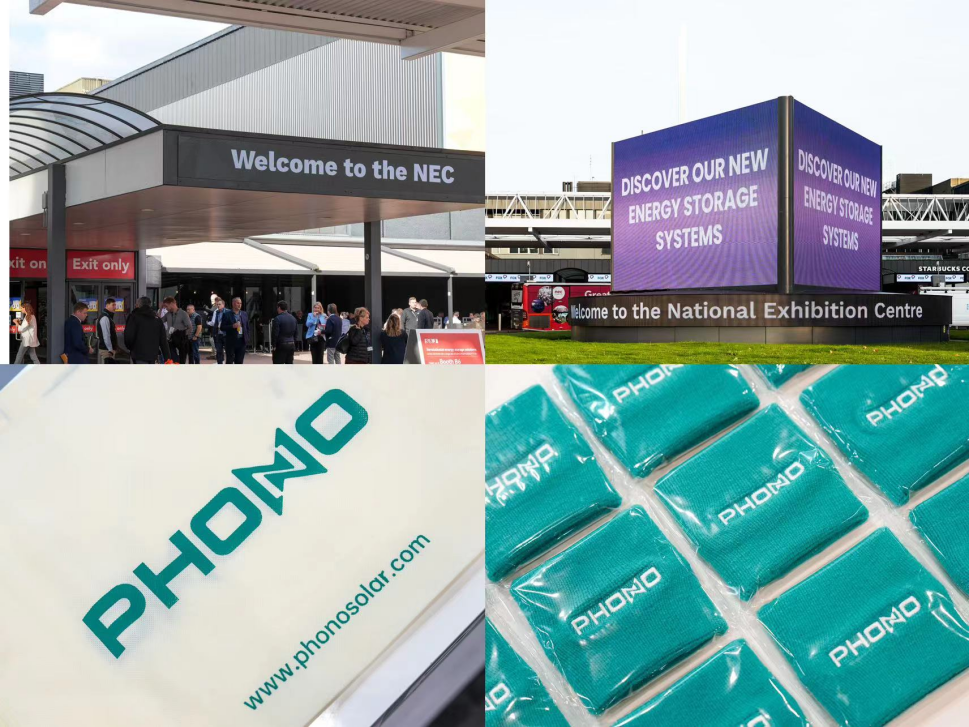 At this exhibition, PHONO exhibited three pieces of modules. The 108-cell 435W Helios series module and 425W Draco series module meet the current needs of the UK rooftop PV market, using full-black crystalline silicon cells, with a highly consistent full-black aesthetic appearance and lightweight characteristics. 132-cell 720W Helios series module is in line with the needs of large ground power stations, using 210mm large size silicon wafers, combined with the PIB & Raybo film packaging process, can reach a maximum power of 720W. The Helios series module is an environmentally friendly product. In addition to continuing to carry forward the reliability advantages of PHONO as always, it also has a shorter payback period. PHONO has always adhered to the brand concept of INNOVATIVE, RELIABLE, SUSTAINBALE, and is committed to creating sustainable economic, social and ecological values for global investors and customers.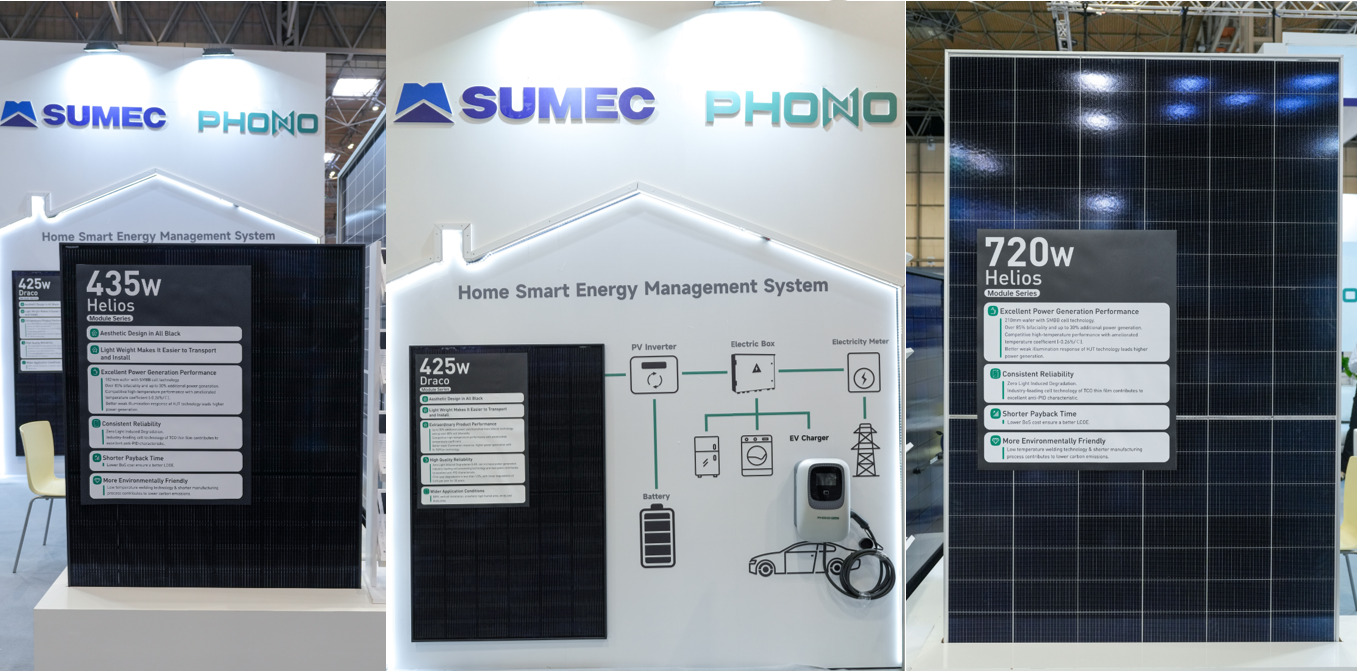 PHONO has launched an integrated household smart energy solution for the UK market, known as PHONO Power, including the PHONO Power smart battery storage system and smart energy management system. The System covers a series of products integrating the optimizer, inverter, energy storage, charging pile and junction box, to create a safe, stable, smart and efficient household smart energy management system. It offers end users the most flexible and convenient solution for their pain points of home energy management. The PHONO Power EV Charger on display is equipped with 425w Draco series module to make users more effective use of solar power generation, reduce the cost of car use, and improve the convenience of car charging, which has special significance for alleviating urban congestion and promoting environmental protection.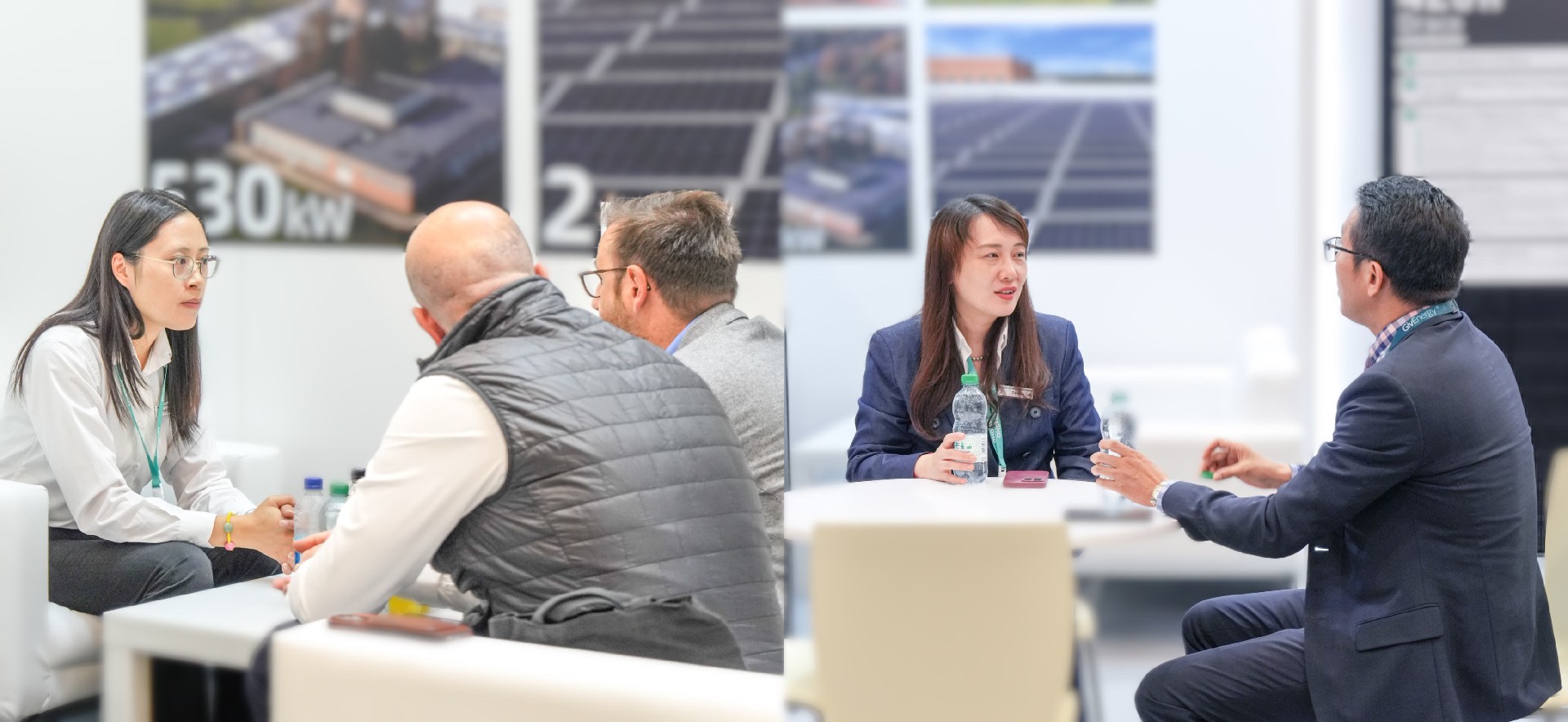 In addition, PHONO offers Turnkey Solution, including engineering, finance, technology training, operation management, etc., covers the entire production and manufacturing base for ingots, wafer cells and module, deepens the all-value chain process of the supply chain and industry chain, and integrate product-based, lean, automated, and intelligent services, and assists users in quickly arranging, improving quality and efficiency.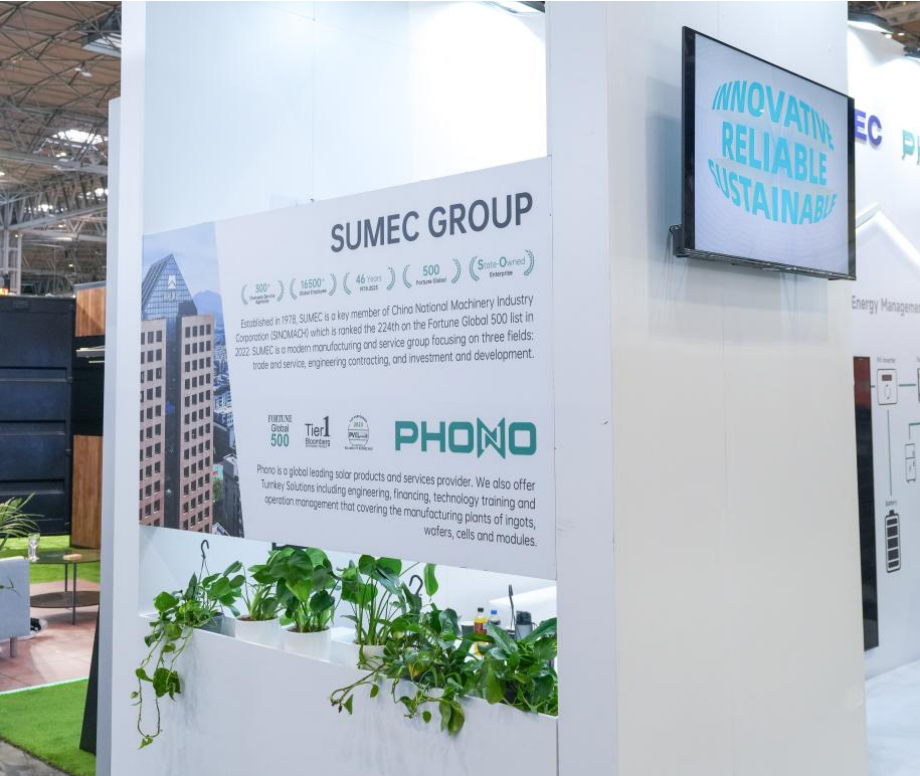 The British market is an important market that PHONO has been deeply engaged in for a long time. PHONO has won the deep trust of British customers
by virtue of its reliable product quality and professional and differentiated quality service. In the future, PHONO hopes to continue to work with global partners
to build a brighter and cleaner future.

Previous
Next